CAMP Nano 22 Rack Pack
WAS$64.95
NOW $55.21
SAVE 15%!
Sale Ends in
23:59 pm, 5 April 2020
Available Stock: 50 +
Alexandria 5
Collingwood 4
Warehouse 94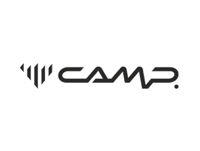 One of the lightest carabiners on the market

Designed for fluid use with ropes of all diameters

Significantly reduces weight and bulk on any rack

New design increases strength and reduces weight
The evolution of the Nano continues. Following the popular Nano Wire and Nano 23, the new Nano 22 is even lighter, stronger, and more functional. The Nano 22 features a completely new design with a stronger open gate strength, a deeper basket for holding the rope in its proper position, and a refined gate for smooth, easy clipping. At 22 grams, the Nano 22 is the lightest fully-functional carabiner on the market with unique attributes that set it apart from other smaller carabiners. Like an inner working space large enough to use a clove hitch with ropes of any diameter, a gate opening wide enough for easy clipping on the sharp end, a profiled nose that slips in and out of tight chain links, and 6 colors in this pack for racking cams. As the trend towards lighter and faster, bigger and bolder continues, the Nano continues to set the standard for carabiners in the area of lightweight functionality.
Specs Chart
| | |
| --- | --- |
| Weight | 22g |
| Certification | EN 12275 (B), UIAA |
| Major Axis (kN) | 21 |
| Minor Axis (kN) | 8 |
| Open Gate (kN) | 9 |
| Gate Opening (mm) | 21 |
| SKU | CAMP2332 |
| Model # | 2332 |
| UPC / Barcode | 8005436090917 |
| Brand | CAMP |
Reviews
Overall
Rated 4 out of 5 stars. (6 customer reviews)
What do you think of this product?
Share your thoughts with other customers.
Small and lightweight

The rack pack is a cheaper way to get lots of these very light krabs. They are very small, but still quite useable, even with muddy caving gloves.



An improvement over the previous version

I despised the old version of this biner (the nano 23), as I found it incredibly fiddly and difficult to clip. Camp redesigned the nano, changed the geometry to make the clipping basket a little bigger, and even managed to drop a gram off the weight. It's still a small and fiddly biner, but it's a huge improvement! I refuse to use the old nano 23's, but I do use these new nano 22's to rack cams. If you want a big biner to clip easily, then look elsewhere (camp photon!). If you want a small biner to drop weight off your rack and you don't mind a bit of fiddling, then these are good.



Small, light and very fiddly

Ugh. One of the few purchases I regret. Bought them to rack cams, but they are a pain to unclip. They always catch on gear loops and dyneema slings and the opening feels quite small especially with thicker ropes. They are even bad at being accessory biners because of the hooks that catch on everything... It's easier to catch the hook than to clip them! That said, they are weightless and if the rating says they are strong, I guess they are. If weight is important, these are the ones to get. But be prepared to fiddle and occasionally be frustrated.



Super light weight!

Very light little 'biners, very handy on long draws and racking cams. No problems encountered whatsoever with them being too small or fiddly. Great.



Lightweight racking

Nice lightweight biners good for colour coded racking, I can't fault them but I prefer the feel of the BD neutrinos cause they feel like they're actually there. That's how light the nanos are, you can't feel them.



Very light

Great little carabiner so light you don't even feel them on your harness