Black Diamond Wired Hex Set 4-10
Available Stock: 2
Alexandria 2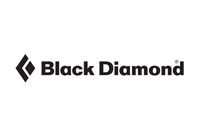 Wired Hexes No. 4-10 racked on an OvalWire carabiner. Classic, simple, lightweight, functional pro, Black Diamond Hexes shine in rapidly widening cracks where cams might walk out. With a subtly asymmetrical cross-section, flat sides and slight end-wise taper, they offer three different widths when turned on their axes and another when placed end-wise. Easy to rack and place in bottlenecks, Hexes come equipped with durable, galvanized steel cables.
Wide range of placements in all climbing conditions
6061 T-6 aluminum with swaged cables
Weight :
[size 4] 51 g (1.8 oz)
[size 5] 53 g (1.9 oz)
[size 6] 64 g (2.3 oz)
[size 7] 86 g (3 oz)
[size 8] 94 g (3.3 oz)
[size 9] 124 g (4.4 oz)
[size 10] 164 g (5.8 oz)
[size 11] 206 g (7.3 oz)

Strength : 10 kN (2248 lbf)
Quick Specs
| | |
| --- | --- |
| SKU | BDHEXSET |
| UPC / Barcode | 793661322979 |
| Brand | Black Diamond |
Reviews
Overall
Rated 4 out of 5 stars. (3 customer reviews)
What do you think of this product?
Share your thoughts with other customers.
Reliable and adaptable

Lots of sizes, lots of colours... work in so many cracks on so many angles.



Pretty Decent Hexes

The wires make these hexes easier to place in spots that are barely out of your reach compared to slung hexes. However I feel the flat sides make them slightly harder to place in certain positions as compared to other hexes with curved sides.



The Most Amazing Passive Pro Available

I love these things! man oh man, they are so versitile, you can use them as a chock, or in a horizontal crack. Plus they when placed correctly they have camming action, many people disagree on that last comment, but do your research, it's true. Camming is the act of turing linear force into rotational force, and the varied lengths of the sides on these puppies allow camming to happen when placed correctly, Oh yeah!