PFH 45 Degree Bolt Plates
Available Stock: 10+
Alexandria 64
Collingwood 40
Lane Cove 32
Warehouse 420
Alexandria Pickup: 10+
Collingwood Pickup: 10+
Available in Lane Cove Mini store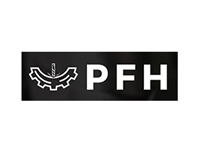 The most common removable bolt plate in Australia. Still required on many middle and easy grade routes. Well made from 2mm Stainless Steel plate.
PFH standard 2mm bolt plates are made from a high tensile austanetic-feritic stainless steel. Although you can put a magnet to these, they are a marine grade and are twice as strong as 316 grade stainless steel.
One of the easiest places to rack your bolt plates is in your chalkbag!
Quick Specs
| | |
| --- | --- |
| SKU | PFHBP45 |
| UPC / Barcode | PFHBP45 |
| Brand | PFH |
Reviews
Overall
Rated 4 out of 5 stars. (4 customer reviews)
What do you think of this product?
Share your thoughts with other customers.
Secure fit

Built strong, well priced and fits well on smaller carrot bolts. In addition, more difficult to clip and remove than the 90's.



The standard boltplate

45's are the bread-and-butter bolt plate. Seen in chalkbags everywhere!



Great in the Mountains

I use these plates (along with the PFH 90 plates) in the blue mountains where carrot bolted routes are really common. I use them often and they have shown little wear with no bending. Highly recomended.



Work great on smaller bolts

The PFH bolt plates are cut smaller internally than adrenalin plates which are also commonly seen on the market. As a result they're much hard to wiggle off a bolt, which as to be a good thing. The 45 degree has some nice reinforcing ribs around the bend, meaning it tends to stay 45 degrees longer and not straighten out like the adrenalin plates. If you're pumped on some awful 70s chossfest and the bolt you get to is some half bent, 3/8ths, mild steel atrocity sticking out from the rock an inch, then a PFH bolt plate is what you want. On the flip side, they can be a bit fiddly to get onto the heads of 10mm bolts with their larger (17mm) heads. Good bolters round the corners off the hex slightly before installing them. Excellent bolters think to themselves "what the heck am I doing, are we stuck in the damn dark ages, why would I force every last climber to go buy bolt plates" and then put in a ring instead :p