PFH 90 Degree Bolt Plates
Available Stock: 10+
Alexandria 65
Collingwood 38
Lane Cove 22
Warehouse 329
Alexandria Pickup: 10+
Collingwood Pickup: 10+
Available in Lane Cove Mini store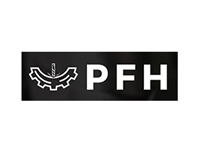 The most common removable bolt plate in Australia. Still required on many middle and easy grade routes. Well made from 2mm Stainless Steel plate.
PFH standard 2mm bolt plates are made from a high tensile austanetic-feritic stainless steel. Although you can put a magnet to these, they are a marine grade and are twice as strong as 316 grade stainless steel.
One of the easiest places to rack your bolt plates is in your chalkbag!
Quick Specs
| | |
| --- | --- |
| SKU | PFHBP90 |
| UPC / Barcode | PFHBP90 |
| Brand | PFH |
Reviews
Overall
Rated 4 out of 5 stars. (5 customer reviews)
What do you think of this product?
Share your thoughts with other customers.
Strong

I can't see myself ever bending these little life savers. Personally I find the 90's easier to use on most bolts when compared to the 45's.



they work

they also work better when your foreign friends don't forget to take them off the bolts and you find yourself buying more of them.



Simple but effective

I use these plates (along with the PFH 45 plates) in the blue mountains where carrot bolted routes are really common. I use them often and they have shown little wear with no bending. Its worth getting a mix of the 90 and 45s and seeing which fits better on the bolt. Highly recommended



Easier than 45's

90's go on easy, and remove the need to turn your biner over to get the gate out from the wall. Make your life easy with some 90's.



Perfect for Carrots

For those places where the wall uses carrot bolts, such as many routes in the blue mountains west of Sydney, these are the bolt plates you want. The 90 degree or 45 degree ones are useful to have, depending on the placement of the carrot. You should have a combination of both. They're nice and light and fit easily into your chalk bag. And at $5 they're probably the cheapest gear you can get.