Vertical Rope Protectors
Available Stock: 7
Alexandria 6
Collingwood 1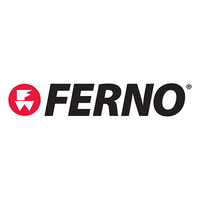 Please note the light duty rope protector comes in a various colours and may not be red.

Ferno provide various styles of rope protectors that prevent rope damage on sharp, abrasive or dirty edges and help prolong the life of your rope and slings. Rope protectors are available in heavy-duty, flat or in a lighter duty wraparound.
For additional security and rope protection in situations where aggressive edges or repeated sidewards movement is anticipated, a Kevlar-lined version and an internal leather version are available.
CODES
VAS ROP PROT - Light duty
VAI ROP PROT IND FLAT - Flat
VAI ROP PROT IND WRAP - Wraparound

Quick Specs
| | |
| --- | --- |
| SKU | VRROPP |
| UPC / Barcode | VRROP |
| Brand | Vertical |
Reviews
Overall
Rated 5 out of 5 stars. (2 customer reviews)
What do you think of this product?
Share your thoughts with other customers.
Great item

Really like this rope protector. Easy to use and durable. Worked a treat for caving.



Simple But Great

I've used this rope protector for top roping and abseiling. The velcro stays together (unlike some rope protectors i've used) and is long enough to make it over every edge I've been on. The loops on the ends of the protector allow you to fasten the rope protector to a tree or other point so that the rope can move freely through it without dragging the protector with it. A simple but great product.