Petzl Micro Traxion
Available Stock: 4
Alexandria 4
Collingwood 2
Alexandria Pickup: 4
Collingwood Pickup: 2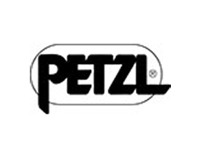 The MICRO TRAXION is an ultra-light (85 g), ultra-compact progress-capture pulley that is exceptionally efficient (91 %) thanks to its sealed ball bearings. The cam can be locked in open position so the device can be used as a simple pulley
Description
Ultra-light and ultra-compact progress capture pulley (volume and weight 50 % less than the MINI TRAXION)
Sealed ball bearings provide excellent efficiency (91 %)
Cam can be locked in open position so device can be used as a simple pulley. Works even on frozen or muddy ropes.
For use on 8 - 11 mm diameter ropes
Rope installation diagrams engraved inside pulley
Designed for crevasse rescue, hauling, self-rescue and as an emergency ascender
Specifications
Min. rope diameter: 8 mm
Max. rope diameter: 11 mm
Sheave type: sealed ball bearings
Sheave diameter: 25 mm
Working load: 2 x 2.5 = 5 kN
Breaking strength: 2 x 7,5 = 15 kN
Working load as progress capture pulley: 2.5 kN
Breaking strength as progress capture pulley: 4 kN
Efficiency: 91 %
Quick Specs
| | |
| --- | --- |
| Weight | 85g |
| Certification | CE EN 567, UIAA |
| SKU | PETZLMICROTRAX |
| UPC / Barcode | 3342540091986 |
| Brand | Petzl |
Reviews
Overall
Rated 4 out of 5 stars. (1 customer reviews)
What do you think of this product?
Share your thoughts with other customers.
Better than the mini traxion in most ways

It's much smaller and more efficient than the original mini traxion. The pulley runs smoother for solo top rope, and you don't feel it run up the rope at all. It feels very well made and it's easy to open and close it. The only negative thing I have to say about it, could also be considered a positive. That is that the cam doesn't lock back out the way that well, so if you leave the device on the rope when you descend the teeth of the cam can catch the rope and lock it off. However this is probably a good safety feature too, as if you did forget to somehow engage the cam before doing a lap, then chances are very high that it would engage anyway. This also isn't a concern if you only use the traxion for hauling or ascending the rope. By the way these are great when paired with a single jumar for ascending the rope (Use a Z-haul off the jumar from the traxion).