Metolius Ultimate Daisy Chain - 115cm
Available Stock: 7
Alexandria 1
Collingwood 1
Warehouse 5
Alexandria Pickup: 1
Collingwood Pickup: 1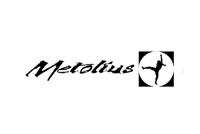 The only daisy chain to pass the CE/UIAA sling standard, the Ultimate Daisy has a strength of 22 kN in any configuration thereby eliminating the potential dangers of traditional daisy construction. The Ultimate Daisy Chain is a versatile piece of equipment that can also be used as a sling or an anchor equalizer.
Weight: 141g
Strength: 22 kN (4950 lbf)
Length: 114 cm
CE/UIAA certified
Colours: orange/black, blue/green
Quick Specs
| | |
| --- | --- |
| Weight | 141g |
| SKU | MT-UDAISY |
| UPC / Barcode | 602150462136 |
| Brand | Metolius |
Reviews
Overall
Rated 4 out of 5 stars. (1 customer reviews)
What do you think of this product?
Share your thoughts with other customers.
A bit short

Well made and does the job, but the overall length is a bit short for aid climbing if you have long arms. I'm 184 cm tall and if I place gear at full stretch while standing in the top step of my etriers these daisies are too short to clip it. I had to add an extra loop of cord to the end to increase the length.