Metolius Finger Tape - White
WAS$9.95
NOW $8.46
SAVE 15%!
Sale Ends in
23:59 pm, 5 April 2020
Available Stock: 10+
Alexandria 30
Warehouse 3136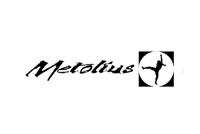 Great for tape gloves and strapping fingers
100% cotton athletic tape
1½" wide x 33' long (3.8 cm x 10 m)
Retail packaging includes illustrated, step-by-step taping instructions
Making tape gloves?
Quick Specs
| | |
| --- | --- |
| SKU | MT-TAPE1 |
| UPC / Barcode | 602150460262 |
| Brand | Metolius |
Reviews
Overall
Rated 5 out of 5 stars. (3 customer reviews)
What do you think of this product?
Share your thoughts with other customers.
Good it's so cheap

You go through so much of this with your mates it's good it's so cheap great for that finger support



A crack climbers best friend

I'm just about halfway through my third roll of these things. Inexpensive and built tough, I chuck them on as a pair of tape gloves and it gets me sending through all the hand destroying cracks out there.



Want to jam your fist deep into a crack? If so, th

Having bought lots of rolls of strapping tape just out of the chemist, I don't bother anymore, just buy the metolius. At most its $2 or so more and you get a really bombproof fabric backed tape which sticks well and copes with the abuse climbers dish out.