Metolius Campus Rungs - Small
Available Stock: 10+
Alexandria 1
Collingwood 1
Lane Cove 1
Warehouse 35
Alexandria Pickup: 1
Collingwood Pickup: 1
Available in Lane Cove Mini store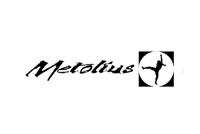 Our wooden Campus Rungs are unsurpassed for feel and consistency. For the truly dedicated, "campusing" can be one of the most effective power training techniques known for climbers. Without a doubt, wooden rungs give the best overall surface for low-impact, pain-free training. Each 5-pack of rungs comes with the definitive piece on campus board construction and training techniques.
Wooden campus board rungs are unsurpassed for feel and consistency.
Custom tooling gives these rungs comfortable smooth shapes
Individually hand sanded
Each size rung has an incut side and a flat side
16" length fits evenly on 4 ft. or 8 ft. panels
Pre-drilled
Includes mounting hardware
Includes detailed guide to construction and training
SMALL Campus Rung 5 pack: 3/4" (19 mm) thick
MEDIUM Campus Rung 5 pack: 1" (25 mm) thick
LARGE Campus Rung 5 pack: 1.25" (32 mm) thick
Quick Specs
| | |
| --- | --- |
| SKU | MT-CAMPS |
| UPC / Barcode | 602150200042 |
| Brand | Metolius |
Reviews
Overall
Rated 5 out of 5 stars. (1 customer reviews)
What do you think of this product?
Share your thoughts with other customers.
the Gold Standard

These rungs are recognised as the best, due to their comfort, friendly shape and the extensive instructions that come with them. The instructions cover training exercises, campus board construction and a bit of history on how campusing was developed. Don't underestimate how difficult it is, I'm glad I got the large size!