Black Diamond Stopper Set 4-13
Available Stock: 1
Alexandria 1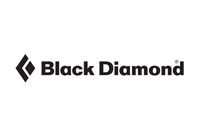 Time-tested passive pro for everything from granite walls to quartzite cragging—Stoppers are the descendants of the original chocks that started the clean climbing revolution.
Stoppers No. 4-13 racked on an OvalWire carabiner. Black Diamond Stoppers are an essential for every trad rack, designed with a transverse taper that permits sideways placements in flares and shallow seams. Anodized by size, they're quickly identifiable and rounded edges make for easy removal. Each Stopper is equipped with a durable, galvanized steel cable.
Durable aluminum heads and steel cables
Transverse taper is versatile in flares, constrictions and parallel cracks
Rounded edges for easy cleaning (smaller sizes are straight for better surface contact)
Weight: 442 g, 1 lb
Dimensions:
6.9/12.4 mm, 0.27/0.49 in (size 4)
8.4/13.5 mm, 0.33/0.53 in (size 5)
10.2/15.5 mm, 0.40/0.61 in (size 6)
11.7/16.3 mm, 0.46/0.64 in (size 7)
13.5/18.3 mm, 0.53/0.72 in (size 8)
15.2/20.8 mm, 0.60/0.82 in (size 9)
17.3/23.4 mm, 0.68/0.92 in (size 10)
20.1/26.7 mm, 0.79/1.05 in (size 11)
22.9/30.5 mm, 0.90/1.20 in (size 12)
26.4/35.1 mm, 1.04/1.38 in (size 13)
Strength:
6 kN, 1349 lbf (size 4-5)
10 kN, 2248 lbf (size 6-12)
Quick Specs
| | |
| --- | --- |
| SKU | BDSTOPPER413 |
| UPC / Barcode | 793661030669 |
| Brand | Black Diamond |
Reviews
Overall
Rated 5 out of 5 stars. (2 customer reviews)
What do you think of this product?
Share your thoughts with other customers.
Best of the bunch

These nuts work like a charm. The transverse taper effectively doubles the rack. Very handy for larger cracks. Feels very good



Woo Hoo!

There are the nuts you've been dreaming of! oh man, when you are climbing and you've got your hands stuck in the crack, and you reach back for these babys you just know it's going to slip right into the perfect placement, The BEST!!!