Metolius Individual FS Mini II
Available Stock: 7
Alexandria 1
Collingwood 1
Lane Cove 1
Warehouse 5
Alexandria Pickup: 1
Collingwood Pickup: 1
Available in Lane Cove Mini store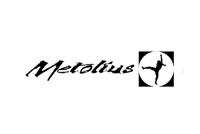 A refined version of the popular FS Mini, the FS Mini II is lighter and more aggressively priced so you can load up on them.
Features
Features a 10% larger gate opening than the original FS Mini, allowing for easier clips
Flared nose profile helps reduce accidental gate openings
New matte finish
Individually proof tested
Specs Chart
| | |
| --- | --- |
| Weight | 23g |
| Major Axis (kN) | 22 |
| Minor Axis (kN) | 7 |
| Open Gate (kN) | 7 |
| Gate Opening (mm) | 17 |
| SKU | MT-FSMINI |
| UPC / Barcode | 602150465588 |
| Brand | Metolius |
Reviews
Overall
Rated 3 out of 5 stars. (1 customer reviews)
What do you think of this product?
Share your thoughts with other customers.
Too tiny to be useful

These biners are tiny, and they're a nightmare to clip to anything. I got a few free ones when I ordered Mastercams, but they just sit in the bottom of my gear bag. If you're looking for the tiniest biner available to reduce your rack bulk for some remote alpine climb, this is it. If you want a light but use-able biner for everyday sport or trad, look elsewhere. The BD Oz and Camp Photon Wire are good alternatives.