Metolius 3D Simulator Hangboard
Colour: Green Swirl
Available Stock: 6
Alexandria 1
Collingwood 1
Warehouse 5
Alexandria Pickup: 1
Collingwood Pickup: 1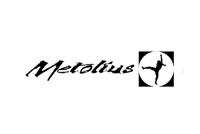 A new design for the number 1 selling hangboard in the world.
The next generation of the #1 selling training board in the world!
The master is CNC milled for perfect symmetry
The holds are arranged along a broad arc that tapers outward and downward for better ergonomics and reduced injuries
Tapers from top to bottom in both dimensions for better forearm clearance
Fine texture
Massive variety of holds
Includes comprehensive instructions, training guide and all mounting hardware
711 mm x 222 mm (28″ × 8.75″)
Quick Specs
| | |
| --- | --- |
| SKU | MT-SIMU |
| UPC / Barcode | 602150391221 |
| Brand | Metolius |
Reviews
Overall
Rated 5 out of 5 stars. (3 customer reviews)
What do you think of this product?
Share your thoughts with other customers.
Perfect training board

Using this for my days off and like the other reviews state, it comes loaded with goodies for you to train with.



Great Fingerboard

After hanging this and downloading a routine for it have almost doubled my finger strength. Best thing is having at home and getting my mates into climbing just from having it around.



Finger licking goodness

This thing is awesome! You got pretty much every kind of hold that you need. Edges, pockets, slopers, jugs and most have variations as well. The board is also curved so its more ergonomic for you body mechanics than the previous version of the simulator. The metolius website also provides some sets of excerises to do. Highly recommended if you can't also go climbing, but you want to keep up your strength!