Edelrid Eddy
WAS$199.95
NOW $169.96
SAVE 15%!
Sale Ends in
23:59 pm, 5 April 2020
Available Stock: 2
Alexandria 2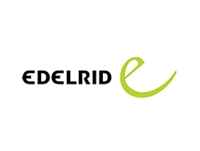 Easy-to-operate semi-automatic belay device with assisted braking and maximum safety for sport and indoor climbing.
Controlled descent with an emergency brake system eliminates the "panic pull" syndrome
Large lowering lever to ensure controlled descents
Simple and safe, easy to thread, logical operation (shown on device)
Suitable for 9.0 - 11.0 mm diameter ropes
Weight 360g
Quick Specs
| | |
| --- | --- |
| SKU | EDEEDDY |
| UPC / Barcode | 4021573329417 |
| Brand | Edelrid |
Reviews
Overall
Rated 5 out of 5 stars. (1 customer reviews)
What do you think of this product?
Share your thoughts with other customers.
Superior to the gri-gri

The clam-shell like construction of this seems much tougher than the gri-gri. The locking action is predictable and secure. Unlike the gri-gri, which features a spring, the eddy's locking function is based entirely on friction - if there is enough, if will lock. Belaying a leader, or a climber on top rope, requires a very similar action to using an atc or reverso, making it easy to transition from a manual device to the Eddy without having to re-learn a convoluted technique (i.e. having to hold the Trango cinch on a specific angle to feed well). I have never had any problems with the Eddy locking up inconveniently. Far better to rappel with than the gri-gri. The sweet spot is really easy to find while pulling the handle. The handle does not feel flimsy at all - it is just as solid as the rest of the body. Connecting the Eddy to the rope is straight forward - the little pictures inside clearly show which end is the climbers end and which is the break hand end. I have spoken to some who are un-easy about having a push button to open the Eddy as opposed to the two individual plates of the gri-gri, but it requires a very firm press and is set into the Eddy in such a way that it really cannot be accidentally opened. Having used the Eddy, I don't think I will ever go back to the Gri-gri. Definitely 5 star and recommended.