BlueWater Climb Spec 25mm Sling 120cm
Available Stock: 10+
Alexandria 8
Collingwood 5
Alexandria Pickup: 8
Collingwood Pickup: 5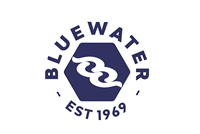 These slings highest strength rating of all 1″ tubular slings available! Manufactured from BlueWater Ropes' premium 1″ Climb-Spec nylon tubular webbing. We stitch these slings with Dyneema bar tacks for superior performance and longevity in the field. Why do others not use Dyneema thread? It is expensive and difficult to sew but the end result is well worth the effort. CE and UIAA certified. Manufactured in the U.S.A. from Domestic and Globally sourced raw materials.
Tensile Strength: 7,193 lbf. (32 kN)

Colour Varies, please contact us if you have a specific request.
Quick Specs
| | |
| --- | --- |
| SKU | BWSLING120 |
| UPC / Barcode | 732670009990 |
| Brand | Blue Water |
Reviews
Overall
Rated 5 out of 5 stars. (2 customer reviews)
What do you think of this product?
Share your thoughts with other customers.
Great sling.

I've been using this slings for a little while now and got no complaints at all. The stitching is great, great knotability and perfect length to setup anchors around structure. Overall great sling with the peace of mind of extra working load.



Recommended

More load rating than the typical 22-23kN sling which is about a fall factor 2 breaking load on dynema slings. Use it for setting up anchor. Sling itself is quite wide, a drawback from the additional strength. Just for that additional peace of mind when your mates are going to climb on your gears