Black Diamond White Gold Chalk 300gram
Available Stock: 10+
Alexandria 13
Collingwood 4
Alexandria Pickup: 10+
Collingwood Pickup: 4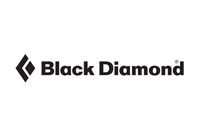 Our white chalk is specifically blended for climbing to keep sweat at bay, ensuring maximum grip no matter how hot or humid it gets.
Improves grip for better climbing performance
Comes as loose chalk
300 grams
Quick Specs
| | |
| --- | --- |
| SKU | BDCHALK300 |
| UPC / Barcode | 793661075172 |
| Brand | Black Diamond |
Reviews
Overall
Rated 4 out of 5 stars. (1 customer reviews)
What do you think of this product?
Share your thoughts with other customers.
Well what can you really say about chalk...

Chalk is chalk really (and there's only two real choices, the old calcium sulfate or newer magnesium carbonate). Powdered is not quite as good as liquid chalk which stays on the hands a little longer, however I personally find powdered easier to colour to match your environment (perfect when you want to leave a climb looking pristine for the next group). Bottom line, it's chalk. They all do the same thing essentially and there's not really any improvements to be found one brand to the next.