Totem Cam Full Set of 7
WAS$919.95
NOW $781.96
SAVE 15%!
Sale Ends in
23:59 pm, 5 April 2020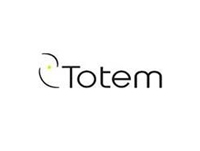 Set of 7 Totem Cams
The Totem Cam offers an extraordinary holding power and unique capabilities with the patented Direct Loading Camming Device system. Exclusive design which features everything you require of a cam for all-around use and broadens placement possibilities, making it the most appropriate for demanding trad climbs. Technology that is changing the way to face up the challenges.
• Patented Direct Loading Camming Device system (US patent 7,014,156) applies a perfectly equalized load directly onto each lobe.
• Well-sized cam heads with the narrowest head width for the smallest sizes.
• Very flexible cam body.
• Easy handling even with hand gloves.
• Loadable on just two lobes.. Read the Instructions For Use!
• Great holding power.
• Less walking due to strong springs and good flexibility.
• Good expansion range (1.64:1)
• Light and durable.
REFERENCE

COLOUR

STRENGTH

RANGE
MIN
RANGE
MAX

WEIGHT

TOTEM CAM 0.50

black

6kN

11,7mm

18,9mm

69g

TOTEM CAM 0.65

blue

8kN

13,8mm

22,5mm

75g

TOTEM CAM 0.80

yellow

9kN

17mm

27,7mm

83g

TOTEM CAM 1.00

purple

10kN

20,9mm

34,2mm

95g

TOTEM CAM 1.25

green

13kN

25,7mm

42,3mm

109g

TOTEM CAM 1.50

red

13kN

31,6mm

52,2mm

132g

TOTEM CAM 1.80

orange

13kN

39,7mm

64,2mm

144g
Quick Specs
| | |
| --- | --- |
| SKU | TOTEMFULLSET |
| Brand | Totem Cams |
Often Bought Together
---
Customers Also Looked At
Reviews
Overall
Rated 5 out of 5 stars. (1 customer reviews)
What do you think of this product?
Share your thoughts with other customers.
One cam to rule them all

Golem had a ring, I've got my Totems. More affordable (and ethical) than a bolt gun, these things feel incredible to place. I always assumed I'd get C4s like so many before me, but I'm glad I didn't. Keen for some bigger sizes and a set of Totem Basics ;D These, plus the Metolius UL Mastercams, are a killer combination.