Mini Store in 9 Degrees Lane Cove
Date Posted: 10 October 2018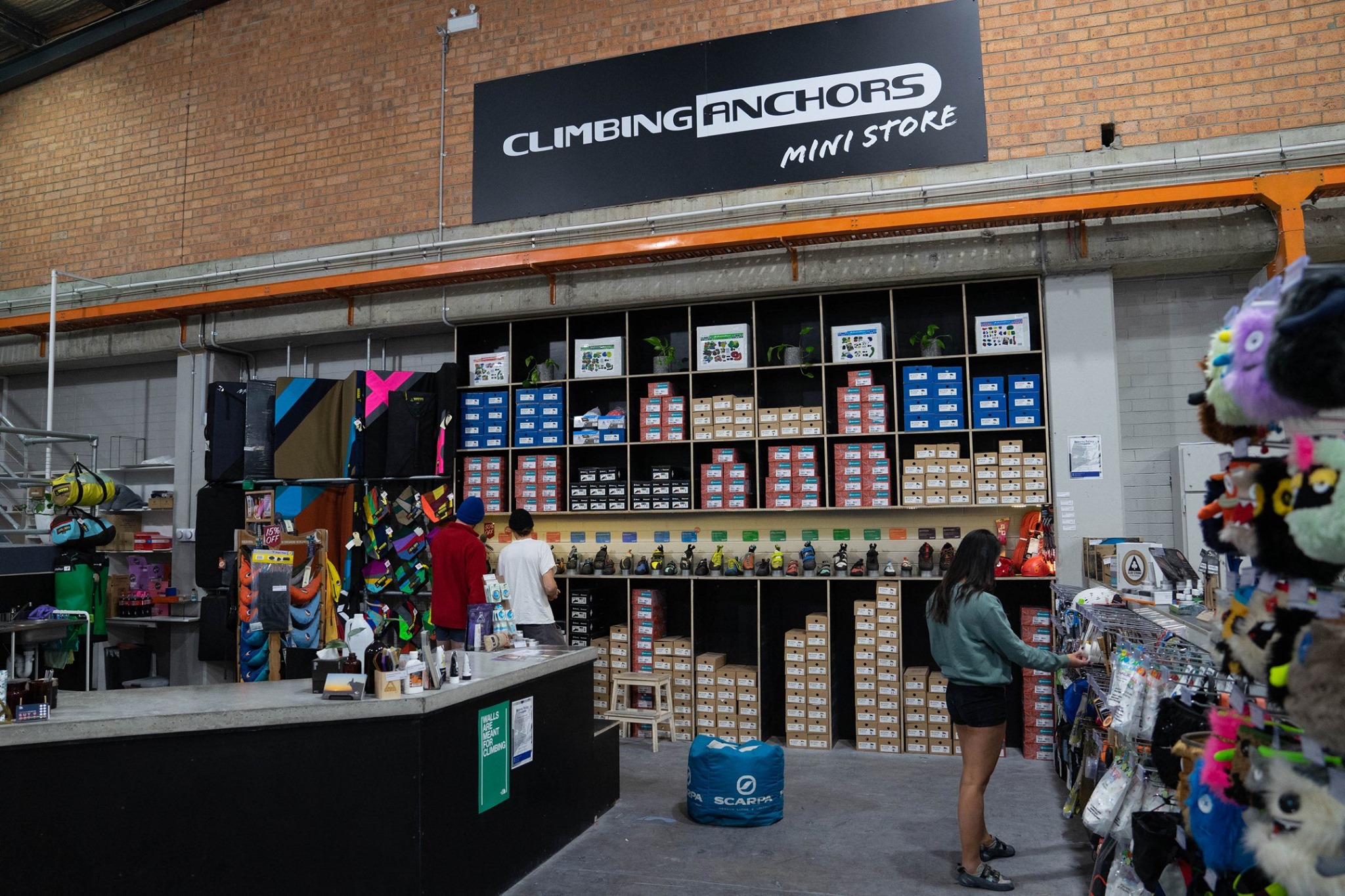 Climbing Anchors and 9 Degrees are excited to launch the new Climbing Anchors (CA) Mini Store to be located within the new 9 Degrees Lane Cove (9DLC) Boulder Gym, with both set to open in October 2018.
Climbing Anchors is a dedicated climbing gear store, founded and run by climbers, for climbers. We are committed to supplying climbers convenient access to climbing gear across Australia and are always interested in working closely with our gear partners. We have been supplying 9 Degrees with equipment since they first opened their doors in Alexandria three years ago, so when 9 Degrees approached us to place our dedicated staff into their retail space in Lane Cove, we were very excited to develop this opportunity.
The Climbing Anchors Mini Store will:
connect 9DLC and existing CA customers to a convenient and accessible destination with a core range of products onsite,
provide access to the extensive CA catalogue, which can be ordered in-store or online and collected on the customer's next visit,
allow 9DLC customers access to the excellent service and advice provided by the experienced CA team, whether it's the customer's first or 7000th visit
create a new avenue for CA staff to connect with the climbing community in a familiar space.
"9 Degrees Lane Cove is committed to providing our customers with a comprehensive and welcoming experience. Partnering with Climbing Anchors on a Mini Store within our facility grants us the opportunity to provide our clientele with high quality retail and staff-customer interactions, allowing 9 Degrees and Climbing Anchors the freedom to focus on what we do best. 9 Degrees and Climbing Anchors embody a friendly, practical and boutique experience for our customers and we are very excited to be bringing this combined ethos into Lane Cove." - 9 Degrees
Indoor climbing gyms create the opportunity for growth in rock climbing by introducing a new generation of climbers to our sport. 9 Degrees has excelled in providing a safe, inviting and encouraging space for all to enjoy and we welcome the opportunity to work along side them.
If you would like to discuss how Climbing Anchors can partner with you, please contact us at info@climbinganchors.com