Vertical Ponderosa Rope Bag
Available Stock: 2
Collingwood 2
Alexandria Pickup: 2-3 business days
Collingwood Pickup: 2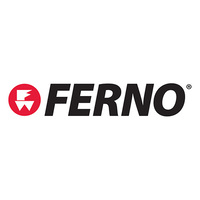 A lightweight compact bag that provides room to carry your essential rope and rescue gear. The Ponderosa incorporates a proven design into its robust construction. - It has a roll out ground sheet/ tarp that is connected to the bag
- Compression straps and a draw cord closure
- Conveniently rolls and folds up for compact storage
- Back straps allow for easy transportation
Quick Specs
| | |
| --- | --- |
| SKU | VPOND |
| UPC / Barcode | VPOND |
| Brand | Vertical |
Reviews
Overall
Rated 4 out of 5 stars. (2 customer reviews)
What do you think of this product?
Share your thoughts with other customers.
Cheap fits everything and comfortable to carry aro

What's there to complain about with a bag that is great price that doesn't hurt to fork out and that serves its purpose? Might not look good but does everything that I want it to carry my gear and serve as a rope tarp.



Very Versatile Bag

The Vertical Ponderosa Rope Bag is a basic, light weight, hard wearing and affordable rope bag. I can easily fit a 60m rope, harness, 12 draws and shoes into the bag with enough room for lunch and a jumper. The bag can actually be overfilled and cinched tight with a compression strap. Strangely, my favourite use for the Vertical Ponderosa Rope Bag is to store all my bouldering paraphernalia in and stash in the middle of my crashpad.It all sits really flat, nothing falls out and you have a nice handy built in tarp to sit on or protect your pad if need be. It works a treat. If you want a good, simple, versatile rope bag, at a price that wont break the bank, then the Vertical Ponderosa is your bag.