PFH Rap Rak 6 Bar
Available Stock: 7
Alexandria 2
Warehouse 5
Alexandria Pickup: 2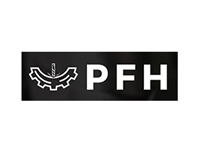 PFH Rap raks are precision made stainless steel product, which lasts many times longer than aluminum. They also have the added ability of locking off on an abseil. they are great straight line descenders and come in a variety of lengths so you can choose one appropriate for your application. These are very popular with canyoners, rope access workers and cavers.
Stamped stength at 1100kgs.
6 bar rap rak is very versatile as you can vary the rope configuration in the device (provided in instruction manual. The manufacturer recommends this model for average to heavy weight people with or without gear. 420 grams
4 bar is small and light but not as veratile as 6 bar. The manufacturer recommends this rack for light to average weight people with minimal gear. 300grams. Not recomended for use on single ropes
Made in Australia
Quick Specs
| | |
| --- | --- |
| SKU | PFHRR6 |
| UPC / Barcode | PFHRR6 |
| Brand | PFH |
Reviews
Overall
Rated 4 out of 5 stars. (4 customer reviews)
What do you think of this product?
Share your thoughts with other customers.
good desender

good device used on SRT 80m pitch also good service from climbing anchors



More options than the 4 bar rack.

A large rack without hyperbars, which limits its uses. Functions on single ropes with medium to light loads. Can handle larger loads on double ropes. Much easier to lock off than the 3 or 4 bar. Does not twist ropes and very durable. There are cheaper, smaller, lighter options with more control and options.



Awesome device

As a keen canyoner and caver the rack works great on SRT or DRT. It's also great with muddy ropes or thick ropes. Much lighter than an aluminium bar rack and dissipates heat well. Easy to lock off when I take tonnes of pics while on rope.



Excellent all round descender

This descending device is great for all uses - I find it especially useful when canyoning, as you don't need to unclip it from your harness and risk dropping it, like you can do with other descenders like a figure 8. The 6 bars allow you to set the amount of friction you want, so you can go at your own pace down the rock. The only problem I have with it is that it's kind of heavy for those routes where you have a lot of gear.