Metolius Super Chalk 425gram
Available Stock: 10+
Alexandria 18
Collingwood 6
Lane Cove 8
Warehouse 1055
Alexandria Pickup: 10+
Collingwood Pickup: 6
Available in Lane Cove Mini store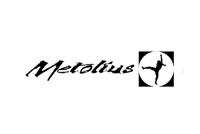 100% magnesium carbonate
The #1-selling brand of climbing chalk in America!
The original chalk specifically formulated for rock climbing
Packaged in re-sealable, zippered plastic bags
Quick Specs
| | |
| --- | --- |
| SKU | MT-C425 |
| UPC / Barcode | 602150461634 |
| Brand | Metolius |
Reviews
Overall
Rated 4 out of 5 stars. (4 customer reviews)
What do you think of this product?
Share your thoughts with other customers.
It's chalk, yo.

As others have said, it can be a bit lumpy. It does crush up easily though. Would be five stars, but that lumpiness just knocks it back a little. Get the 425 grams. It's good value, and an entertainingly large bag.



Super Dry

This chalk is a little lumpy but when broken up works really well. Maybe it the drying agent but it does keep your fingers sweat free for just that many more moves. The downside however, it does cause the back of your fingers to split. I tend to mix it a little with 'normal' chalk to reduce splitting however, on damp days or on a send, this is the chalk to go for.



Good chalk, bit lumpy

This stuff is good, not too drying on my hands, but a little lumpy, so you need to work it a bit if you're using a sock. Without a sock, it gets all over the place, and my kids often complained it got in their eyes and irritated them. I didn't have that problem. Overall very happy. Would be 5 stars except for the lumpyness.



Super chalk is my no1

The super chalk works very good with very sweetie hands and the best thing about the chalk is that it dose not feel silky like the bd gold