Metolius Grip Saver Plus Medium
Available Stock: 10+
Alexandria 9
Warehouse 309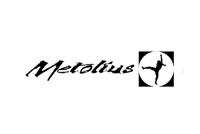 Designed by a doctor to strengthen and balance the muscles of the hand, wrist and forearm
Super effective for rehab or prevention of climbing-related finger, wrist and elbow injuries
Exercises the hand through a full, natural range of motion
An essential tool for serious climbers
Includes step-by-step instructions
Medium Colour is

RED
Quick Specs
| | |
| --- | --- |
| SKU | MT-GRIPM |
| UPC / Barcode | 602150464178 |
| Brand | Metolius |
Reviews
Overall
Rated 5 out of 5 stars. (5 customer reviews)
What do you think of this product?
Share your thoughts with other customers.
"Arthritic" grip saver..

Hi, I'm now regretfully a bit beyond actual climbing. But can feel age related flexibility issues creeping up. On impulse I decided to purchase the grip saver and it is brilliant. Re-invigorating flexibility in both hands. That is when I can convince my new pup that it's my "toy" not her's. Great product, works well!..



Simple Magic

Surprisingly more effective than I thought! A great addition to my warm up/down. Started with the medium strength ball which works a treat, little harder than expected at first but after regular use have built up some nice resistance.



my new squeeze

found this very effective getting over finger injury as it quickly warms up hands and is improving my grip strength. good balance in the opposing ways you can use this to make sure all finger muscles are used to maximum effect. Big thumbs up!



Fantastic product!

Great for helping me rehabilitate my finger injury, for warming up my hands to prevent further injuries (very helpful in Canberra winter!), and strengthening my hands generally. I'm not sure if my choice of medium was correct, but as a female climbing 20-21 it seems a good 'hardness'.



the Metolious Gripsaver rocks!

I highly recommend the product! I have had a fair bit of trouble with the A2 tendon pulleys in my ring and index fingers.. I have found that using the Grip saver before climbing is highly effective in warming up my hands and reducing the chance of me injuring them. This gadget is very convenient for when you are in cold climates and its not so easy to warm up the old claw hands. It works the fingers both eccentrically and concentrically which is great!