Metolius Eco Chalk
Available Stock: 10+
Collingwood 1
Lane Cove 2
Warehouse 15
Alexandria Pickup: 2-3 business days
Collingwood Pickup: 1
Available in Lane Cove Mini store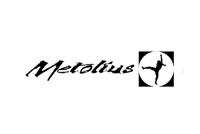 Alternative to chalk
Leaves no trace on rock
Highly absorbent
Metolius is working with the Access Fund to help protect and preserve your favorite crags
42 g
Quick Specs
| | |
| --- | --- |
| SKU | MT-ECOB |
| UPC / Barcode | 602150710015 |
| Brand | Metolius |
Reviews
Overall
Rated 4 out of 5 stars. (2 customer reviews)
What do you think of this product?
Share your thoughts with other customers.
Great for lifters

I train in a commercial gym and use it for deadliftng, little mess great grip 10/10



Chalk it up

Eco chalk works well in the gym. I use a large zip lock bag to store it in (my hands fit in)and none of the product escapes. Grips well - deadlift went up 20kg with using the chalk. Little of the product will remain on the bar but a quick wipe at the end of the session cleans it up. Don't do push ups without cleaning your hands or some product will go on floor. Could last a bit longer but it is not expensive. Does not weigh 5kgs as stated - 52 grams in packet. I have bought a second one and I will continue to buy at that price. Delivery is supper quick in QLD.