Metolius Danger Belt
Out of Stock
Collingwood 1
Lane Cove 1
Available in Lane Cove Mini store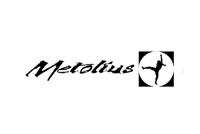 Genuine Metolius powder-coated harness buckle with custom stripe harness webbing
Please note: available in red/black only
Quick Specs
| | |
| --- | --- |
| SKU | MT-BELT3 |
| UPC / Barcode | MT-BELT3 |
| Brand | Metolius |
Reviews
Overall
Rated 5 out of 5 stars. (2 customer reviews)
What do you think of this product?
Share your thoughts with other customers.
D for danger, C for closed

Fun belt to wear in the office to snub your nose at the status quo. The word danger is printed where it is because if you can still read it, you're in danger! If this doesn't make sense, go read a history book on climbing. Don't forget to re-thread those buckles!



Nice...

This belt is nice. I like the black/orange contrasting colours and it's very strong. The buckle is metal; quite heavy and has 'DANGER' printed (embossed) on it for some reason. Not sure if 'DANGER' is some sort of joke or if it's an indication it's not a rated piece of webbing (which I assume it isn't) but, yeah... Nice cool Metolius logo label sewn on it which sits towards the side rear. The orange and black colours go really nicely with Patagonia green shorts... Cool belt, looks cool, buckle is nice, colours are nice, it'll last a lifetime, can't really offer any considerations for improvement, so five stars. :-)