Metolius 3D Rock Rings (Three Colours)
WAS$59.95
NOW $50.96
SAVE 15%!
Sale Ends in
23:59 pm, 5 April 2020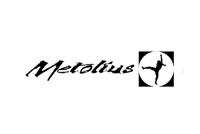 Rock Rings are an innovative, portable training device that allows you to get a great upper body workout. Rock Rings excel at pull-up related exercises as they allow supination and pronation of the arms and shoulders. Great for home or traveling as they can be hung up nearly anywhere.
New and Improved Design
Innovative, portable training device
Two independent units, each with flexible, single point suspension; allows rotation of joints for injury prevention
The master is CNC milled for perfect symmetry
Fine texture
Large jug on top; deep, incut 4-finger pocket; 4-finger flat edge, 3-finger pocket
Includes comprehensive instructions and training guide
184 mm x 146 mm x 57 mm
Set of two: 1.9 kg
Sold in sets of two
Colour: assorted
Note colours will vary from order to order.
Quick Specs
| | |
| --- | --- |
| SKU | MT-ROCK |
| UPC / Barcode | 602150391320 |
| Brand | Metolius |
Reviews
Overall
Rated 5 out of 5 stars. (3 customer reviews)
What do you think of this product?
Share your thoughts with other customers.
free hanging rockrings

Great for improving bicep strength especially as they swing around a little as you use them,making you try to stabilize in the lift.Have had a major multi finger injury so am going slowly with the finger pockets but it is effective in strengthening them again. Definately feel the fingers getting stronger which is helping improve my climbing.



What's that?

Due to a niggling injury(rib strain), I've not been able to use the rings to their full potential. Though the little use I've had I can feel that improvement will come quickly if you go with Metolius' workout plan. Plus, they're great to hang from the patio and to constantly answer non-climbing visitors questions about what they are.



Big improvement in finger strength

I have been indoor sport climbing for a year, gradually getting more serious over that time. I recently reached a little bit of a progress plateau and knew it was down to finger strength, despite consistent climbing. A friend recommended these to me and it was an instant purchase. I take them to my local gym and just hang them off a pull-up bar (you may want to use a quickdraw on each for easier hanging if you only have a fixed bar that you can't loop these over) as I live it a rented flat and can't fix these to a wall. After just three sessions I noticed a dramatic improvement in finger strength/endurance, both on the Rock Rings themselves and where it counts on the wall. Metolius' website provides a great 10-minute workout with these, although it is still a little beyond my difficulty, but I am working up to it. I highly recommend these, but please be careful as there's a high chance of finger injury if you don't warm up properly and do the exercises properly.