Madrock Trigger Wire Gate
Available Stock: 9
Alexandria 4
Collingwood 5
Alexandria Pickup: 4
Collingwood Pickup: 5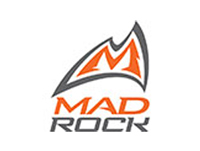 You're at your limit, pumped, panicked, and staring down the barrel of 20 feet of slack. Shaking, you go to clip a draw that's just within reach, but the rope gets stuck between the gate and biner nose, popping out and setting the biner swinging. Luckily, this unpleasant senario has a solution: the new Mad Rock Trigger Wire carabiner. Here, a specialised "trigger" holds the gate open until the slightest pressure is applied (as when a rope is dumped into the open gate). Also available in a quickdraw set up, the Trigger Wire is an innovative addition to your rack, ideal for desperate clips, use with a extended draw system, or as a cheater biner when hanging those draws.
Specs Chart
| | |
| --- | --- |
| Weight | 38g |
| Major Axis (kN) | 23 |
| Minor Axis (kN) | 8 |
| Open Gate (kN) | 8 |
| Gate Opening (mm) | 22 |
| SKU | MRTRIG |
| UPC / Barcode | 870559022316 |
| Brand | Mad Rock |
Reviews
Overall
Rated 4 out of 5 stars. (1 customer reviews)
What do you think of this product?
Share your thoughts with other customers.
Great on a stick clip

I don't particularly believe Mad Rock's sales copy about these biners being good for hard, out-of-reach clips. However, this biner is GREAT as a dedicated stick-clipping biner. No more taping the gate open or propping the gate open with a stick.