Madrock R3
Available Stock: 3
Alexandria 3
Alexandria Pickup: 3
Collingwood Pickup: 2-3 business days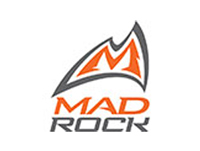 The baffles of the new R3 contain recycled EVA foam that would normally be collected and shipped for disposal. With the lower costs of manufacturing the R3, we were able to provide a 1680 denier shell that is the most durable in the industry. The ground shield unfolds to protect the R3's suspension system from dirt and moisture.
Dimensions - 137 x 88 x 10cm
Weight - 8kg
Quick Specs
| | |
| --- | --- |
| SKU | MADROCKR3 |
| UPC / Barcode | 870559023740 |
| Brand | Mad Rock |
Reviews
Overall
Rated 5 out of 5 stars. (7 customer reviews)
What do you think of this product?
Share your thoughts with other customers.
Well designed pad!

This is my first bouldering pad and my purchase was based on the many review online. - Comfortable harness system: Adjustable straps and hip harness helps to secure and distribute the load evenly across shoulders and hips as this pad loaded up may weigh a bit more than others but it's no problem even on a 20 minute walk to the crag in summer up hill. You'll definitely be warmed up but in no way too tired to climb - Enclosure system: 3 buckles and 2 flaps make the pad easy to fold up and then fits all your gear - I had tarp, shoes, bucket, water and food. Maybe the tiny gap in the bottom flap enclosure could be improved in the future? - Harness system cover: Easy to deploy and fold away with 3 velcro tabs. Keeps the harness out of the dirt and stops snagging on rocks and sticks as you reposition the pad. I throw down a small tarp under the pad to further protect it. - Reused foam: I like the idea of minimising environmental impact and this reuse of foam is brilliant. Refillable too! - Protection: This pad feels good when you bail. I've only had 3 falls from about 2.5m high onto my feet and I never felt the rocks under the pad. The foam feels firm/supportive but not jarring at all. The baffle channels didn't seem to promote any ankle rolling over but a longer term test is needed to see if this continues. The baffled design drapes over the uneven surfaces smoothing them out for improved confidence to send. Great pad, would definitely by another if this one wears out.



Great pad!

This is a really good crash pad. It is less soft than some other pads so you don't fall "through" the pad onto whatever is underneath. It works well for rocky landings. It also absorbs kinetic energy really well, I am reminded of mats used in a Judo dojo. It is not gigantic, but big enough if well-placed or if you have a spotter who moves it around. That makes walking around with it quite easy. I admit that I only bought it because I am, ahem, budget-conscious and this pad got better reviews than the other pads in the price range I looked at. The environmental aspect (reused foam that would otherwise have ended in the landfill) is an awesome bonus. Madrock also offers to refoam the pad for free, should it become necessary, and claims the outer shell is the most robust that is on the market, meaning it should last for many years. That makes it quite sustainable, which is an important factor for me. Obviously I haven't had the pad for long enough to try this, but time will tell. Other things I like: The flaps create a secure enclosure when the pad is closed, so you can just toss stuff in without worrying about it falling out. The shape of the pad when folded up is more rounded than most, so things you put in the pad don't get squished flat. That's great if you like taking bananas to the crag (and who doesn't?). A flap covers the shoulder and waist straps (which are way more comfortable than the ones on other pads I've carried around!) so they don't get caught when moving the pad around. All things told, I'm very glad I bought this crash pad and would buy it again.



Great crashpad

I needed a big crash pad that wouldn't be expensive and this one is perfect, it stays better than any other mat on irregular terrains and it's construction feel much more rugged than other mats.



It make many nice

Very good pad. I love how it drapes over stuff, and you can put gear inside it when it's packed up (incl. a backpack). One little moan is that it doesn't sit perfectly straight when wearing it. Other than that, it kicks all sorts of ass. Certainly didn't find it too heavy to carry, and I'm only little.



Great, but Heavy

Compared to all other pads I've seen/used, this one is heavy. Factor in their great design for chucking in tons of gear when folded up and it gets even heavier on your back. Not a deal breaker, but noticeable. Love the recycled content, suspension, stash pocket, shoulder strap cover. Wish it folded a bit better as it can be clunky to move around or wear on our back (empty) compared to other pads that have a hinge.



great for uneven grounds

A great boulder pad with a good design that gives you plenty of storage space. Climbing anchors got the gear too me fast, however parts were missing... I didn't receive suspension belt with the pad but CA customer service got back to me on the issue very fast and sorted it out



Excellent Pad

Took the R3 for its first solid test out to the Black Range bouldering area near Canberra. Lots of new development work with loose rock and bits fallen trees littering most of the landing areas. The ability for the R3 to drape over these obstacles provided really good protection. Also useful was the storage area in the middle where shoes and other gear could be quickly stuffed when moving between problems. One of the seasoned climbers in the group mentioned that is was the most comfortable pad they had used (and made a great sleeping mat as well!)