Kong Hydrobot Descender
Available Stock: 2
Alexandria 2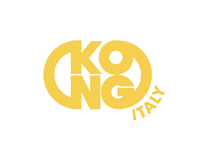 The Kong Hydrobot is a great tool for modern canyoning. It can be used both with one or two ropes and it allows for easy adjustment of friction, even when loaded.
The characteristic which makes Hydrobot unique is the possibility to use it as auto-locking device in case of emergency ascending on one or two ropes (in connection with a Prussik knot).
The possibility of overturning the central bar (fixed by a screw) allows the use by left-handers. The Kong Hydrobot is the only descender fitted with a magnet to retain the mobile bar!
Works on rope 9-11mm
Weight - 170grams
Quick Specs
| | |
| --- | --- |
| SKU | KONGHYDROBOT |
| UPC / Barcode | 8023577006840 |
| Brand | Kong |
Reviews
Overall
Rated 5 out of 5 stars. (10 customer reviews)
What do you think of this product?
Share your thoughts with other customers.
Perfect for that wet weekend

I have now bought four for the club and all are impressed with its smoothness using Salamander 10.2mm . We mostly use in a wet situation so I can't comment on dry. Did however use on 100m wet drop with a 11mm and I would say not any hotter than an 8. Advantages works well as a progressive capture device as well, no more wear on that carabiner in fact no carabiner necessary.



Absolutely love it!

Absolutely love it! Guy that I was instructing with gave me his to have a go... Bought my own the next day! Works great, can be used as a makeshift jumar, used mine as a belay plate. Can be changed from right to left handed using Allen key. Heats up a bit, when abseiling. But it is designed for canyoning (cold/wet environments) so fair enough. Can't really fault it. Good price. Wouldn't hesitate to buy another once retired!



Love it!

I love this inline descender! Not much friction on dry ropes less than 10mm diameter but easy to add more friction by adding another wrap over the top of device. If used properly it's the perfect all-rounder abseil device.



Great peice of canyoning gear

Easy to use, stays connected to ur belay carabiner so it won't fall off in to water while trying, to get off rope. Best used with 10+mm ropes, 9mm can require useing more raps of the rope though the friction holes in the descender, awesome weight, very robust, the magnet bar retainer is great so u don't jingle down the canyon ..... So all in all if u don't have one, and u are serious about canyoning then buy or borrow one u won't be disappointed :)



Great value

All the little things make this a great abseiling/canyoning device. Easy to get on and off the rope without losing the device (I've previously been using an ATC mostly). The magnetic lock keeps it from jingling. Much lighter than the rap rack. Definitely recommended.



Not just for canyoning

The Kong Hydrobot is one device I think everyone should have in their kit. It is easy to use and works well on single and double ropes. With some training (and thought) can be used as way more than just a descender! Works well in belay and haulling systems.



A Pure Canyoning Device

Having used 8's, rap racks, pitstops, ATC,s and even piton brakes in canyons this device is a joy to use. Simple setup, graet descent control when rigged correctly and so easy to remove from the rope at the bottom. I have used this device on dual 9mm and providing you use correct technique its no problem even with a heavy pack. I wouldnt use anything else in a canyon!



The best thing for canyoning!

This descender is great in every way: it is easy to set up, easy to use and, best of all, easy to release. - No more screwing around with rap racks when you're in a pool at the bottom of a waterfall! It's also very light, can be used left or right handed and (as mentioned in another review) doesn't make any annoying "jingling" noises while you walk. The only thing you need to beware of is the rope diameter; Kong claims it works for 6-12mm ropes, but I wouldn't use anything less than 10mm.