Fixe PLX Stainless Steel Ring Bolt 10mm
Available Stock: 10+
Alexandria 20
Collingwood 10
Alexandria Pickup: 10+
Collingwood Pickup: 10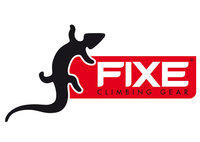 When placed properly in good rock glue-in bolts are the strongest anchors available.
Experience is required to get a good bond, the mixing and instalation of the glue is key. The sharp tip helps distribute the glue when inserted in the drilled hole and the markings on the stem maximise holding power. This type of bolt works well in soft or pocketed rock like limestone.
The new Fixe PLX HCR series sees improved performance when used outdoors, especial in saline environments. This High Corrosion Resistance material improves safety, even in the harshest environments, and for a longer time. The material is especially designed to prevent Stress Corrosion Cracking, but it is also better suited for general corrosion, strength and wear resistance than conventional austenitic stainless steels. For technical information check out the Fixe PLX HCR technical PDF.
Key features
PLX HCR stainless steel
Sold individually
Vital Stats
Weight: 115 g
Strength: 35 kN
Material: PLX HCR stainless steel
Diameter: 10 mm
Length: 120mm end to end, 80mm shank
EN959
Origin: Spain
Quick Specs
| | |
| --- | --- |
| SKU | F014 |
| UPC / Barcode | F014 |
| Brand | Fixe |
Reviews
Overall
Rated 5 out of 5 stars. (1 customer reviews)
What do you think of this product?
Share your thoughts with other customers.
Ready to bolt!

No bending grinding or welding, it's all ready to sink into your project!