CAMP Pronuts Set
Available Stock: 7
Alexandria 2
Collingwood 2
Warehouse 3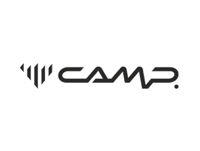 A full set of Pro Nuts. Pro Nuts are a great value as they cover a similar range with seven sizes as nine sizes take in other brands (this also helps to reduce overall rack weight). Compared to many curved wedges, Pro Nuts have a broader face for greater surface contact. In addition, the upper and lower corners are more rounded and the outer face has horizontal groves. These features make Pro Nuts very secure yet easier to clean than other wedges.
Curved design provides secure placements and easy removal
Grooves help with setting and extraction in hard stone
Color-coded heads for faster selection



SPECS
Ref.

Product Name

Weight

Range

Strength

g

oz

min
(mm)
max
(mm)

(kN)

1038

Pro Nut N.1

12

0.4

7

13

4

Pro Nut N.2

20

0.7

10

16

8

Pro Nut N.3

30

1.1

13

20

10

Pro Nut N.4

37

1.3

15

23

10

Pro Nut N.5

41

1.4

18

27

10

Pro Nut N.6

47

1.7

20

29

10

Pro Nut N.7

55

1.9

23

33

10
Quick Specs
| | |
| --- | --- |
| SKU | CAMP1038 |
| UPC / Barcode | 8005436031194 |
| Brand | CAMP |
Reviews
Overall
Rated 4 out of 5 stars. (1 customer reviews)
What do you think of this product?
Share your thoughts with other customers.
Good second set

I've read reviews stating these are a good beginners set for those on a budget, but I disagree. Assuming you don't want to climb above the size 1, rated to 4kN, you have 6 usable pieces. So, if you are looking to start a rack on a budget, get a set of Black Diamond stoppers, sizes 4-13. The following are two situations in which I have used a set of Pro Nuts: firstly, as a second set when I'm climbing longer pitches, as a compliment to a set of BD stoppers without the weight of an entire second set of wires. Secondly, together with a set of DMM offsets, where I really only need 1 set of wires but I feel its good to have some variety. These match well with the offsets and, as CAMP likes to say, they cover a similar range as many other 10 piece full sets with the weight of only 7 pieces. Next to a black diamond, DMM or metolius nut, these honestly don't seem as well refined. That is not to say they are not safely made, but the time has not being put in to the perfecting the holes drilled for the wires, rounding the edges of the nuts, and finishing them as nicely in general. My biggest issue - there is a huge difference in the depth and width of the nut. When you turn it sideways, you don't step up or down a size, but maybe 2 sizes. This means that if you select a size and it is slightly to big or too small, you can't simply rotate it and find a placement. Another nut will be required. I would recommend these as a complimentary set, but not as a primary set of wires.