CAMP Ball Nuts
Size: 3 Yellow
WAS$84.95
NOW $72.21
SAVE 15%!
Sale Ends in
23:59 pm, 5 April 2020
Available Stock: 2
Alexandria 1
Collingwood 1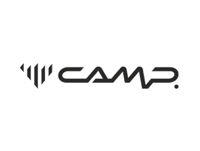 For the slim and grim. Invented in 1987 by John Middendorf and originally brought to market as Lowe Balls, these have become the secret weapon of many aid and trad climbers. These little wonders will work in small parallel-sided cracks where the only other option is pounding a piton. Ball Nuts also work in pin scars and small flares where even modern micro cams simply won't fit. Since they weigh so little, many advanced trad climbers keep a #2 and #3 on their rack at all times.
The smallest active protection in the world!
Color-coded for fast identification
Narrow depth fits shallower cracks than traditional camming units
Ref.
Weight
Range
Strength
g
oz
min
(mm)
max
(mm)
(kN)
103401 (N.1)
31
11
3
6
8
103402 (N.2)
39
1.4
4.5
9
8
103403 (N.3)
47
1.7
6
12
8
103404 (N.4)
57
2.0
8
14
8
103405 (N.5)
72
2.5
10.5
18
8
Quick Specs
| | |
| --- | --- |
| SKU | CAMP1034 |
| UPC / Barcode | 8005436008769 |
| Brand | CAMP |
Reviews
Overall
Rated 4 out of 5 stars. (1 customer reviews)
What do you think of this product?
Share your thoughts with other customers.
Nuts for when you have small balls

I have sizes one and two. I find them great for protecting moves going through a thin patch before a good stance but am wussing out about fully committing to the move. These work best when the crack is parallel; in cracks with undulating edges and crystals the ballnut doesn't seat too well and can pivot disturbingly easily. They don't come fitted with a suitable sling and could do with a sling about 15-20cm, 30cm is a fraction too long to sit well on the harness. No real issues for the second removing them but then I've so far only rested on one, not fallen. Better headspace gear than a small RP in parallel seams because they have a higher rating.