Butora Narsha Orange
Available Stock: 10+
Alexandria 3
Collingwood 1
Lane Cove 1
Warehouse 7
Alexandria Pickup: 3
Collingwood Pickup: 1
Available in Lane Cove Mini store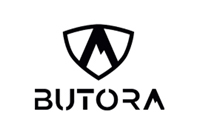 Narsha Orange is the "Wide" Option
The Narsha represents the newest innovation in climbing shoe technology. Seamlessly blending comfort and performance, the Narsha features:
Unique heel and rand system stretching four ways for a fit you can count on - no more heel slippage!
Injection molded sole with formed arch support and 3D molded heel cup
Beautifully designed toe cover made for toe hooking
Internal NFS strap that allows for all day comfort or extreme precision - customize by tightening the strap
​Like all Butora climbing shoes, the Narsha also features:
High-quality German leather
Nylon 66 stitching
NEO Friction Rubber
Sizing Tips:
If you wear our Acros and are an 8.5, you size up to a 9 for the same snug fit
If you're looking for all day comfort, most people go UP 1.5-2 sizes from their street shoes
Quick Specs
| | |
| --- | --- |
| SKU | BUTORANARSHAOR |
| UPC / Barcode | 6923369061014 |
| Brand | Butora |
Often Bought Together
---
Customers Also Looked At
Reviews
Overall
Rated 5 out of 5 stars. (1 customer reviews)
What do you think of this product?
Share your thoughts with other customers.
Grips like Superglue

I have a very high arched foot and was looking for my first pair of aggressive shoes for bouldering after climbing for almost 2 years (bouldering about 6 months). I'm one of those guys who essentially researches ad nauseam when I'm interested in something and I applied this 'fanaticism' to aggressive shoes. I was looking for a combination of aggressive downturn, edging, toe-hooking and heel hooking. There are a lot of brands out there and whilst Sportiva Solutions and Scarpa Instinct VS are probably the highest selling in Australia, Butora has been gaining a lot of traction and attention because of their design and attention to detail. Its also worth noting that Black Diamond obviously rates Butora as they use their factory in the production of their own line of shoes (which have very similar aspects - I assume they talk at the high level). Originally I wanted the Acro but the heel cup didn't quite fit and it is worth noting that there is no substitute to trying shoes on because after my local Boulder gym ordered in the Narshas for me to try instead (through climbing anchors btw), I can honestly say the heel fit much better. They are slightly different, the amount of rubber on the Narsha heel makes a difference to fit in my opinion (for the better for me! Tight with virtually no dead space). Now they advise going up half a size from your street shoe and I am a US 9.5 so we tried a 10. The fit was great! No toe destruction which I felt with my original Scarpa Vapour V's - however we decided to go back to a 9.5. This was tight. The heel fit better but the toes were a little bunched - so in climbing terms its the Goldilocks zone - "uncomfortably a good fit". I gave them a shot in the gym for the next 45 minutes and it was toe hooking like glue. The additional rubber on top and the unique cut of it meant I was sticking horizontal overhangs easily. The toe takes a bit of getting used to but its like any equipment - when you are used to one style for so long and swap to another, it takes time. After about 45 minutes my feet were done. That night I stressed out, "did I get the right size? they said go up 1/2 a size! this is super tight!" so the next night I slipped them on at home and just wore them around the house for about an hour (hey people break in shoes like this - why not climbing shoes?). It's worth noting that initially the lining of the heal cuts into your achilles significantly but this does ease up. Yesterday I hit the gym again (so day 3) - shoes came on a lot easier and there was little pain (I was honestly suprised but damn happy). I went on to try some edging on tiny chips to get myself used to the shoe and it is solid on the edge. I also nailed a climb I'd been working on for about a month which required a really deep heel hook to pull down on in order to nail the last hold and it gripped and held like a charm. I was probably wearing the shoes for a good hour plus before taking them off as my feet had decided to call it a day. Much less pain and the shoes are breaking in very quickly. Ultimately I am happy that I decided to stick with street size rather then go up half a size as they felt significantly better after a couple of uses whereas if I went up half a size it may not have as perfect a fit after a bit of stretch. Its a personal choice, I've always gone for "ballerina" feet to a degree for precision. So if you are buying these - they do stretch a little, initially its "OMG tight" if you go street, cuts into your achilles and you can lose feeling in your big toe after a while - BUT get past this (and it does ease up!) - its happy days - No pain no gain right? Oh one last point - the shoe is significantly heavier than the Acro (which is the lightest shoe I've tried) but it has a tonne of rubber - definitely a boulder shoe. Sticky, Grippy, Solid!