Blue Mountains Climbing 2015 Edition
Available Stock: 5
Alexandria 5
Lane Cove 1
Alexandria Pickup: 5
Collingwood Pickup: 24-48hrs
Available in Lane Cove Mini store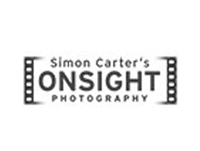 This is the NEW 2015 edition comprehensive Blue Mountains Climbing guidebook.
This book is every climber's essential companion to one of Australia's most popular climbing areas. Extensive coverage of the region combined with quality information make it key to maximising your enjoyment of this huge climbing area.
The book details some 3200 routes at 55 crags. There are hundreds of action and cliff topo photographs and access maps for every crag.
The previous edition of this guidebook was in 2010 and that has been out of print for over a year. This new edition incorporates vast amounts of important new and updated route information, as well as some important new access information.
But this new edition is much much more than just an update to the 2010 Edition! Two main reasons for that:
Firstly, it describes 500 more routes than the 2010 edition. Some of these routes are at the seven new areas described (The Pit, Elphinstone, Red Point, The Nest, The Soft Parade, Bell and Dalpura Head) and some of them are at existing areas. For example, Sublime Point has seen the addition of over 50 new routes!
Secondly, this book has been completely redesigned and reformatted. Hundreds of hours of work have gone into the redesign but we felt it was worth it for the improved usability that has resulted. A slightly larger and clearer font has improved readability, and the new two column layout conveys information more clearly; the redesign has enabled these things without significantly increasing the page count. Other changes include the simplification of the route colour coding (to indicate sport, mixed and trad routes), all routes that require bolt brackets are indicated by a symbol, and the use of a four-star system to indicate quality. All good changes for sure.
The book is 392 pages, A5, in full colour.
Quick Specs
| | |
| --- | --- |
| SKU | BOOKBMG |
| UPC / Barcode | 9780994278425 |
| Brand | Onsight |
Reviews
Overall
Rated 5 out of 5 stars. (4 customer reviews)
What do you think of this product?
Share your thoughts with other customers.
One of the best

Definitely among the better produced guidebooks I've had the pleasure of using. Full-coloured pictures, topos, sun directions, rainy day recommendations, and lots more great info in this book. If only all guidebooks were as good as this.



Awesome!

Really well presented material, good size, great photos and topos.



Fantastic!

This book is amazing. I bought this book when I first started doing outdoor climbs. It is easy to follow and each route that appears in the book is well described and usually has a picture or two of it as well. I rely on this book to instruct me on how to get to the routes and what they're like.



Inspirational

To me a good guide book does 2 things. Gives info on climbs, how to identify and find them. And secondly inspires you so that you want to climb there. This guide does that and more! It is well laid out, easy to understand and has beautiful photos that inspire and certainly promote the Blue Mountains as a major climbing destination. An exceptional guide book.