Black Diamond X4 Camalots - 0.5
Size: 0.5
WAS$149.95
NOW $104.97
SAVE 30%!
Sale Ends in
23:59 pm, 1 July 2020
Available Stock: 4
Alexandria 3
Collingwood 1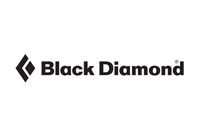 Combining unparalleled expansion range with single-stem flexibility and a narrow head width, the Black Diamond Camalot X4 represents the missing link in our gold-standard Camalot family. Thin desert tips corner? The smallest three sizes of the X4 feature our Stacked Axle Technology, which uses a unique machined axle to give more expansion range per size than any small four-cam unit on the market. In fact, the six sizes of the Camalot X4 cover the same range as eight sizes of comparable units. Funky pin scars? The X4's embedded cam springs allow for an ultra-narrow head width that fits in those tight spots other cams won't. Awkward horizontal placements? Thanks to super-durable aluminum protection beads, the X4's cable withstands repeated abrasion without compromising flexibility. Pumped out of your mind and ten feet out from your last piece? We also added a hot-forged trigger bar and symmetric swage to improve handling and eliminate buckling.
Double axle (.75, .5 and .4) and Stacked Axle Technology (.3, .2 and .1) provide huge expansion range
Narrower head width than original Camalot fits in more places than ever
Aluminum armor beads protect cable stem without compromising flexibility
Symmetric swage and hot-forged trigger bar eliminate buckling and provide ergonomic handling
Lightweight yet durable Dyneema sling for easy identification and differentiation from other Camalots
Weight:
[.1] 51 g (1.8 oz)
[.2] 54 g (1.9 oz)
[.3] 75 g (2.7 oz)
[.4] 82 g (2.9 oz)
[.5] 91 g (3.2 oz)
[.75] 112 g (4 oz)
Strength:
[.1] 5 kN (1124 lbf)
[.2] 6 kN (1349 lbf)
[.3] 8 kN (1798 lbf)
[.4] 9 kN (2023 lbf)
[.5] 9 kN (2023 lbf)
[.75] 9 kN (2023 lbf)
Range:
[.1] 8.4-13.8 mm (.33-.54 in)
[.2] 9.9-16.5 mm (.39-.65 in)
[.3] 12.4-21.2 mm (.49-.83 in)
[.4] 15.5-26.6 mm (.61-1.05 in)
[.5] 19.8-33.7 mm (.78-1.33 in)
[.75] 24-41.2 mm (.94-1.62 in)
Quick Specs
| | |
| --- | --- |
| SKU | BDX4 |
| UPC / Barcode | 793661175667 |
| Brand | Black Diamond |
Reviews
Overall
Rated 5 out of 5 stars. (4 customer reviews)
What do you think of this product?
Share your thoughts with other customers.
The Best little cam i've used

I've purchased a .1 X4, It is very versatile with its flexi shaft. Found it excellent for small solution holes.



Fantastic Cams

Expensive but worth it! Their flexibility allows you to place them with confidence, and the metal sheath is placed in the right spot to reduce wear. Expansion range is really good too. The only problem is that they collect a lot of dirt, so they need a cleaning every so often.



Bomber Cams

Can't say enough 'bout the X4 range. Expansion range fits nicely into the range of the smaller C4's and are easy to rack seperately or with your C4's. The flexibility of the stems is best I've come across and combined with the holding strength they exhibited in flared shallow cracks you can trust them as a bomber piece. Took a few whippers on the .3 and .1 and still here to tell the story. Even in squirrely fissures they still find purchase.



X4 Camalots

Excellent product and buying from these guys (climbing Anchors)was so easy and confidence inspiring with all of the email updates as to where my order was at :)