Black Diamond Positron Screw Gate
Available Stock: 50 +
Alexandria 96
Collingwood 15
Alexandria Pickup: 50 +
Collingwood Pickup: 15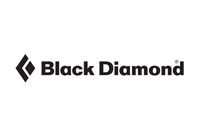 A multi-functional, lightweight and compact keylock locker, the Black Diamond Positron Screwgate carabiner's low-profile, non-snagging nose is easy to clip and clean.
Deep basket reduces fumbly clips
Keylock nose prevents snagging
Locking gate reduces chance of open-gate failure
Easy-to-hold functional shape
Specifications:
Weight - 56 g
Closed Gate Strength - 25 kN 5620 lbf
Open Gate Strength - 8 kN, 1798 lbf
Minor Axis Strength - 8 kN, 1798 lbf
Specs Chart
| | |
| --- | --- |
| Weight | 56g |
| Major Axis (kN) | 25 |
| Minor Axis (kN) | 8 |
| Open Gate (kN) | 8 |
| SKU | BDPOSITRON |
| UPC / Barcode | 793661287131 |
| Brand | Black Diamond |
Reviews
Overall
Rated 4 out of 5 stars. (9 customer reviews)
What do you think of this product?
Share your thoughts with other customers.
Great value

Great value , sturdy construction .



Awesome screw gate. Highly recommended.

Light and compact, the screw closes really easily. It is the equivalent of the rocklock in a more compact/light size.



Light and Fast

Great little unit, smaller than I expected but a perfect size and light too!



Solid performer.

Like the rest of the positron family, this is a solid and dependable biner that is just the right size. It's reasonably light but not a featherweight. I use them as my standard locker for everything except for belaying with an ATC or a munter, when I want a larger biner.



Great for clipping in

Great biners for general use clipping into culminating points etc and easy to remove one handed with the non-snag nose. Tends to jam when feeding slack to a leader, especially with newer rope.



Keynose for the win

I wish all my screwies were these. I curse every time i get a wire snagged on the end of a non-keynose biner while trying to dismantle an anchor set deep in a crack. Grrr!



GREAT BINER

very good biner for general use, but not the best for belaying with a atc or something alike. but over all very,very good biner. oh, and it also has a very good gate action and gate strength!



Great light locking biner

A great no fuss light weight locker, I carry a few of these on my trad rack for building belay anchors. The keylock gate is nice feature. Perfect for the job.