Black Diamond OvalWire Polished
Available Stock: 18
Alexandria 13
Collingwood 5
Alexandria Pickup: 13
Collingwood Pickup: 5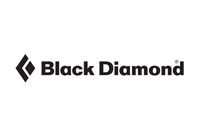 With a wiregate and thinner body than the Oval, the Black Diamond OvalWire carabiner has a large gate opening and a large capacity for nuts and pins.
Thinner body than classic Oval

Wiregate resists whiplash and freezing in alpine conditions

Proven symmetrical design
Specs Chart
| | |
| --- | --- |
| Weight | 45g |
| Major Axis (kN) | 23 |
| Minor Axis (kN) | 7 |
| Open Gate (kN) | 7 |
| Gate Opening (mm) | 25 |
| SKU | BDOVALWIRES16POL |
| Model # | BD210076 |
| UPC / Barcode | 793661030621 |
| Brand | Black Diamond |
Reviews
Overall
Rated 4 out of 5 stars. (6 customer reviews)
What do you think of this product?
Share your thoughts with other customers.
good price, smooth operation

I have about a dozen of these now and love them for a fairly lightweight, full size all round binder



Bigger the better

After struggling using smaller biners to rack nuts, the large oval design is awesome. The big gate makes things much easier when gripped.



Cheap

Not a bad biner for racking small wires. Not so great for racking larger nuts or hexes. The oval shape and light wire gate make it easy to accidentally open the gate and drop your gear while flicking heavy nuts across the gate, and the hooked nose is great at snagging the wires. The best thing about it is the cheap price, which makes it handy as a bail biner or a biner to leave on rap anchors. I've left these things all over the place.



Best racking biner

Perfect biner for racking nuts and other small stuff.



The big clip

Perfect for keeping gear tidy. Also has a big gate opening, makes it easy to clip onto chains, etc.



Rack it up

Perfect for racking Stoppers or other small gear, also a great simple biner for bolting routes when you havea lot of different gear hanging from you.