Black Diamond Micro Stoppers 1-6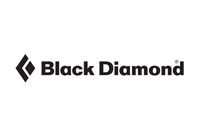 Essential thin crack protection for aid and free climbers alike, Micro Stoppers excel in thin cracks and hairline seams.
A full set of Micro Stoppers on an OvalWire carabiner. Versatile thin crack pro, trapezoidal Black Diamond Micro Stoppers feature a subtle curve on their longest face for maintaining utility in near-parallel cracks while still catching on crystals and irregularities. Each Micro Stopper is equipped with a durable, galvanized steel cable.
Copper/iron mix in heads provides bite in thin placements
Patented swage is stronger, more flexible and less prone to fraying
*Sizes 1 and 2 are for direct aid only
Weight: 113 g, 4 oz
Dimensions:
3.7/5.1 mm, 0.147/0.200 in (size 1)
4.6/6.5 mm, 0.182/0.255 in (size 2)
5.1/7.5 mm, 0.202/0.330 in (size 3)
5.9/8.4 mm, 0.233/0.330 in (size 4)
7.4/9.4 mm, 0.290/0.370 in (size 5)
8.8/10.4 mm, 0.345/0.410 in (size 6)
Strength:
2 kN, 450 lbf (size1)
3 kN, 674 lbf (size 2)
5 kN, 1124 lbf (size 3)
6 kN, 1349 lbf (size 4-5)
8 kN, 1798 lbf (size 6)
Quick Specs
| | |
| --- | --- |
| SKU | BDMICROSTOPSET1-6 |
| UPC / Barcode | 793661030652 |
| Brand | Black Diamond |
Reviews
Overall
Rated 4 out of 5 stars. (2 customer reviews)
What do you think of this product?
Share your thoughts with other customers.
Good micro stopper

Very easy to place and retrieve . Like most micro stoppers if u have a fall on them they are hard to retrieve but as long as you take it out the way it went in your fine . They fit into many cracks and get good friction on the rock . I am happy to climb past one of these stoppers thank you black diamond and climbing anchors .. A 5 star product



Stop worrying about stoppers

These things fit in many different thin cracks and seams, and sit real nice so you can climb past with confidence.