Black Diamond C4 - Full Set of 10
Available Stock: 1
Alexandria Pickup: 24-48hrs
Collingwood Pickup: 24-48hrs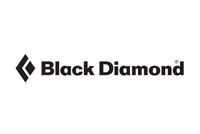 The full set of 10 cams to get you well and truly set up, you can choose optional racking wire gates to go with the set.
The world's best selling and most-trusted camming device, the Camalot features a double-axle design that offers unparalleled performance.
The gold standard for camming units, Black Diamond Camalots' double-axle design allows retraction of larger cam lobes, giving them a much larger expansion range than traditional single-axle units. They are lightweight, the cable loop and trigger are easy to grab, and our patented slings are large enough to manipulate with gloves. Accept no substitutes.
Double-axle design offers widest range for each cam unit

C-Loop continuous cable stem design is strong and durable

Color-coded for easy identification and wide range of sizes

Neutrino Rackpack available for easy racking (see Carabiner section)
TECH SPECS
Weight :
[0.3] 75 g (2.65 oz)
[0.4] 83 g (2.93 oz)
[0.5] 99 g (3.49 oz)
[0.75] 119 g (4.18 oz)
[1] 136 g (4.8 oz)
[2] 155 g (5.47 oz)
[3] 201 g (7.1 oz)
[4] 289 g (10.2 oz)
[5] 380 g (13.4 oz)
[6] 557 g (1 lb 4 oz)

Strength :
[0.3] 8 kN, 1798 lbf
[0.4] 10 kN, 2248 lbf
[0.5] 12 kN, 2698 lbf
[0.75-6] 14 kN, 3147 lbf

Range :
[0.3] 13.8-23.4 mm (0.54-0.92 in)
[0.4] 15.5-26.7 mm (0.61-1.05 in)
[0.5] 19.6-33.5 mm (0.77-1.32 in)
[0.75] 23.9-41.2 mm (0.94-1.62 in)
[1] 30.2-52.1 mm (1.19-2.05 in)
[2] 37.2-64.9 mm (1.46-2.55 in)
[3] 50.7-87.9 mm (2.00-3.46 in)
[4] 66.0-114.7 mm (2.60-4.51 in)
[5] 85.4-148.5 mm (3.36-5.85 in)
[6] 114.1-195.0 mm (4.50-7.68 in)

CAM COMPARISON CHART
Our range of Camalots is designed to provide protection across the full spectrum of crack sizes, from small incipient seams, to perfect hands, to full-on offwidths. Camalots, Camalot C3s, Camalot X4s and Camalot Ultralights each have their own unique advantages, and a well-rounded rack will likely contain some or all sizes of each cam. Check out the chart to see how the members of the Camalot family overlap.
Quick Specs
| | |
| --- | --- |
| SKU | BDC4SET10 |
| Brand | Black Diamond |
Often Bought Together
---
Customers Also Looked At
Reviews
Overall
Rated 5 out of 5 stars. (1 customer reviews)
What do you think of this product?
Share your thoughts with other customers.
Top Class Cams

BD's are definitely the go to cam's for me. Their slightly larger camming range and build quality makes the C4's one of the better cams on the market. The DMM Dragon's are giving these guys a run for their money but for now these would still be my cam of choice.