Black Diamond ATC Guide - Two Colours
Colour: Green
Available Stock: 8
Alexandria 3
Collingwood 5
Alexandria Pickup: 3
Collingwood Pickup: 5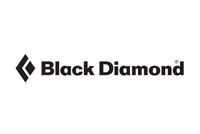 Our most versatile belay/rappel device, the Black Diamond ATC-Guide is now even lighter thanks to windows machined through the body. We also enlarged the auto-block release hole to accept a small carabiner. Multiple friction modes provide the optimal amount of stopping power when lowering or rappelling, and the device's guide mode lets you belay one or two seconding climbers off an anchor.
Multiple friction modes for belay and rappel
Machined windows through device for weight savings
Auto-block release hole accepts small carabiners
Durable cable holds its shape and resists getting caught up between ropes
Guide mode works with one or two climbers ascending and descending
Dependable and smooth operation in all conditions, handling ropes from 7.7 to 11 mm
Weight : 88 g (3.1 oz)
Quick Specs
| | |
| --- | --- |
| SKU | BDATCGUIDES16 |
| UPC / Barcode | 793661287889 |
| Brand | Black Diamond |
Reviews
Overall
Rated 5 out of 5 stars. (6 customer reviews)
What do you think of this product?
Share your thoughts with other customers.
Good belay device

So we purchased two thin half ropes and thought we should up grade one of our belay devices. Well, we liked the new Black Diamond ATC so much my partner has just purchased a second ATC. Nuff said!



Awesome ATC guide.

I just love it.



Good device

My second one, not a bad device. Practical but weighty compare to some out there.



Favourite belay device

Definitely the nicest device I have used for belaying and descending. High friction mode works great, allowing you to use next to no grip to brake yourself or hold a partner up post-fall. If you haven't used guide mode, it takes a while to warm up to, but I love it now, especially for bringing up a second where a fall is essentially a top rope fall, and a dynamic belay isn't really required. Slightly heavier than most ATCs, but the guide mode, extra friction mode, and general feel of the device definitely make up for it. The Petzl Reverso doesn't seem to have any advantages over this, and is much more expensive. Having used both, they handle equally well, so this is definitely the one to go for IMHO.



A+ product

i got the ATC Guide for the sole purpose of abseiling but i spent the extra $ for some added functionality and it does every thing its made to i have used it in auto-block when belaying at the top and its nice to have the added security, i back it up with a prusik but it has never been needed.



The best is now better

Arguably the nicest handling of the new breed of ATC belay devices, the Black Diamond ATC-Guide has received a makeover for this year. The body is now drilled through which means the new ATC-Guide is about 14 grams lighter – 88 grams compared to its 102-gram predecessor. While this is a negligible weight saving, the real improvement comes when the device is being used for rapping: it is noticeably cooler after long abseils and the heat dissipates more rapidly after you stop. (It's still pretty hot to touch though!). Other upgrades include refinements of the device's autolocking mode, which is used when belaying your second off the harness on a bombproof anchor. These changes are are a slightly larger rear eyelet – which attaches the device to the anchor via a carbiner – and a slightly larger front hole, for attaching cord or an accessory 'biner when you need to release the device in autolocking mode. The front hole is still not sufficiently large enough to accommodate a standard 'biner, a minor quibble. Partnered with BD's innovative new Gridlock screwgate 'biner – which features a rear tongue on the gate so that the 'biner can't spin around on your harness belay loop – the new ATC-Guide sets the standard in its class.