Bestard Canyon Guide
Available Stock: 1
Alexandria 1
Alexandria Pickup: 1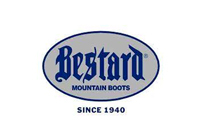 This new and revolutionary boot has been designed and manufactured specifically to offer maximum performance in adventure-sport activities where humid conditions and wet, slippery environments are the norm: caving, canyoning, tropical and monsoon-season treks and the like. The designs have thus been developed and the materials selected to satisfy without compromise the most demanding requirements in the following essential areas.
GRIP: the non-marking Vibram Best Idrogrip outsole offers optimal adhesion on wet and slippery surfaces.
DURABILITY: careful selection of materials at the cutting edge of technology in boot manufacture provides maximum resistance to wear and tear both from mechanical abrasion and from permanent contact with water.
COMFORT-PROTECTION-SECURITY: the boot design, its low weight and its special lacing system offer maximum adaptation to and support of the foot, guaranteeing high levels of comfort, efficiency and freedom of movement. This translates to optimal performance from the same boot during both the approach and the water-intensive activity itself. Particular design features include efficient evacuation of water from the inside and the cuff-closure option of the inbuilt gaiter which eliminates the entry of small pebbles.
Security is enhanced by our special lacing system.
Directions: lace up over forefoot and fix laces in lace-blocker (A).
Lace up cuff and make secure knot. Lift up webbing-loop (B) and tuck both knot and excess laces into lower pocket (C).
Close gaiter with elastic drawcord (D) and tuck drawcord into upper pocket (E)
Quick Specs
| | |
| --- | --- |
| SKU | BESTARDGUIDE |
| UPC / Barcode | 8431401133202 |
| Brand | Bestard |
Reviews
Overall
Rated 5 out of 5 stars. (1 customer reviews)
What do you think of this product?
Share your thoughts with other customers.
Love my Bestards

I purchased some Bestard Canyon Guide boots over Easter when Climbing Anchors had a special. I have worn them a few times for single day activities treating willow and other weeds on the Nepean and at Lake Parramatta. This week I did a 2 day walk carrying a packraft on the Wollondilly with some friends. The River was very low and we walked about 7km of the 10km and paddled the ponds. We mainly walked across the rock bars and small and large river stones but also cut the corners and walked through the bsh. Wearing volleys and carrying the pack, I would not have lasted half a day, twisting my knees and bruising my feet but came away without any pain or injuries the grip was fantastic on the dry and wet surfaces except where there was wet mud on them. Even then the boots protected the sole and side of the foot when I slipped off rocks. I am thinking of buying the Aqu Pro shoes as a slightly lighter option in summer as the boots are waterproof until you walk in deep water and the water empty's out when you sit in the packraft. This would not be an issue in self bailing rafts. Treating willows in sludge and walking on river stones quite a lot, I go through a pair of volleys at $40 in about 9 months and so it will take a few years to see if there is a financial gain but for comfort and enjoyment of the paddling I think they are already a winner. BTW I previously had a pair of Keens River shores and threw them out after slipping on a rock shelf on the Goobarragandra River and landing on my back and hitting my head. Fortunately I was wearing a helmet and PFD and so avoided a serious injury.