Armaid Arm Massager
No Leg Strap Included
Available Stock: 4
Alexandria 3
Collingwood 1
Lane Cove 1
Alexandria Pickup: 3
Collingwood Pickup: 1
Available in Lane Cove Mini store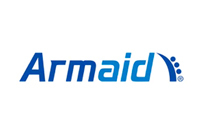 The Armaid is a great tool for any climber who has suffered from injuries or strains to their forearms, wrists, hands, elbows, biceps or triceps. It is specifically designed to relieve pain and prevent injury by targeting muscles from both sides with a roller on one side and massaging balls on the other.
The included White Roller is the "workhorse" of the available rollers. If you want general maintenance and have average muscle mass, this is the model for you.
Your commitment to learning how to use your Armaid properly will have a direct effect on the success of your therapy. Armaid is not simply a "rolling-back-and-forth" tool. It employs 3 professional massage techniques that you must learn in order to get the best results. To learn these techniques, start with segment "Armaid 101", on the included Instructional DVD.
Includes
White Roller
Permanent Support Roller
Instructional DVD
Handle Fastener, extension band
1 Tab
10-year Unconditional Warranty
Does not include
Neoprene Leg Strap
Grey Roller
Black Roller
Orange Roller
Quick Specs
| | |
| --- | --- |
| SKU | ARMAID |
| UPC / Barcode | ARMAID |
| Brand | Armaid |
Reviews
Overall
Rated 5 out of 5 stars. (2 customer reviews)
What do you think of this product?
Share your thoughts with other customers.
This really works.

Incredibly good for relieving tension in the arms. Definitely recommend for bouldering fanatics



5* Arm Aid!

Ive had some pretty debilitating tennis elbow over the last year and wish I had access to this device earlier. It makes self massaging your arms so much easier. It only takes a few minutes of rolling or trigger pointing to get my muscles nice and tender. It works super well on my forearms, biceps and triceps. Even if you don't have an injury, if you have tight muscles in your arms, or climb a lot, then this device would be perfect for maintaining your fitness. Don't forget to check out the videos ArmAid has online about how to use it.