Arapiles Selected Climbing Guide 2016
Available Stock: 10+
Alexandria 15
Collingwood 6
Alexandria Pickup: 10+
Collingwood Pickup: 6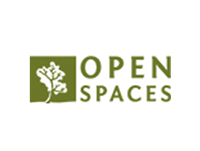 This is the new third 2016 edition of the iconic Simon Mentz / Glenn Tempest climbing guide to Mt Arapiles.
Full colour, completely revised and updated, this selected climbs guide now covers 1300 classic climbs with 158 topos.
Mt Arapiles is the best-trad climbing area in Australia and is arguably the best best trad-climbing cliff in the world. If you are an Aussie or an overseas visitor planning on a trip to Mt Arapiles, this is the guide you'll want.
Open Spaces Publishing, Third Edition, 2008. ISBN 978-0-9875264-2-7. Softcover, 400 pages.
Quick Specs
| | |
| --- | --- |
| SKU | BOOKACG |
| UPC / Barcode | 9780987526427 |
| Brand | Open Spaces |
Reviews
Overall
Rated 5 out of 5 stars. (3 customer reviews)
What do you think of this product?
Share your thoughts with other customers.
Excellent, standard-setting guidebook

This guidebook is amazing. It has excellent and accurate beta with tons of phototopos, and it's actually fun to read. It's the best and most comprehensive guide to Araps.



Probably the best guide book for any crag in Austr

Easy to use, great photos, topos and decent routes. A great read to boot!



Awesome

Simply the top of it's genre. This guidebook is the best guidebook I have seen internationally. Full colour, high res photo topos of every climb. Clear and easy to understand overhead topos. Great full page colour pics of people doing all sorts of routes (not just crazy hard ones) - great qaulity pics too, no bum shots. The best thing about this guide though, besides its slick production, is the choice of routes and inclusion of a lot of lower grade classics. This guidebook will work wonders at bringing beginners to araps as it has great photos and descriptions of the easier classic multipitch routes. You can spend loads of time reading and checking out future climbs in this book.