Sponsored Athletes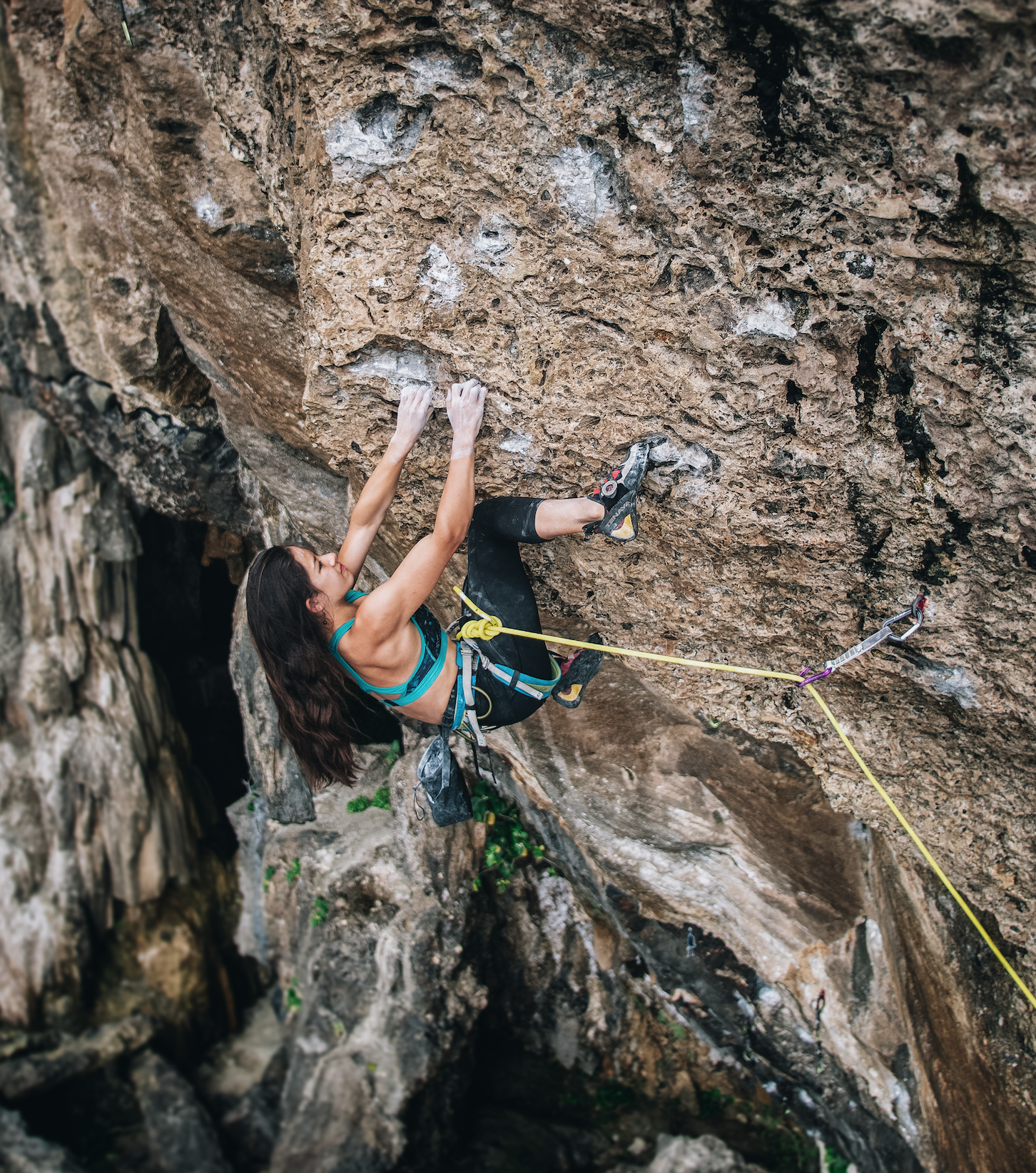 I'm a 14 year old rock climber from Australia. I became the youngest person ever to send 8b & again at 10 climbing an 8c/b+. Climbing Anchors supports me with gear from CAMP, Tendon rope, Friction Labs chalk and Metolius bouldering pads.
My endless appetite for everything vertical and my penchant for biting off more than I can chew sees me pushing myself on every type of rock and in every style imaginable. Through my coaching with Athlete By Choice I strive to help others dream big and rise to new and exciting challenges. I climb on CAMP, Metolius and Tendon thanks to Climbing Anchors.
Bouldering sees me donate more than half of my skin and almost all of my patience, so I'd like to consider myself charitable. I've bumbled up a few boulders, some harder than others, but movement and beta analysis is what I love; physical problem solving. Climbing anchors are removing any excuses I can find with Metolius, Friction Labs and Butora.
My competitive nature makes me spend hour after hour training to be that little bit better than I was yesterday. Currently in love with the bouldering style and finding a move that is that little too hard or that little bit too tricky to flash. My addiction to bouldering is sending me off all over the world competing and experience all different styles. Without climbing anchors I wouldn't be able to represent one of my favourite climbing brands E9!
After more than 20 years doing it, you'd think climbing would get boring. Somehow, I'm just as keen now as I was back then. I've done a lot of different things with my climbing including lots of overseas travel, creating one of the first climbing web forums (sorry!), coaching climbers for several years with Upskill Climbing, running overseas coaching holidays, coordinating Safer Cliffs Queensland (a rebolting initiative), writing guidebooks, finding and developing new crags and establishing more than 300 first ascents. After living my whole life in Queensland, I've recently made the Blue Mountains home and am loving it. I'm supported by E9, CAMP, Tendon, FrictionLabs and Awesome Woodys.
I'm always looking for a new climbing project and any adventure that comes with it. I have a passion for lead routes that are super hard and boulder problems that make you just shake your head in amazement. I'm quite new to the competition scene but I'm incredibly keen to show others what I'm made of. I want to represent Australia in a sport that has became my absolute passion. Climbing Anchors support me with their clothing and gear from Butora.