Metolius 40 Hold Mega Pack
In Stock: 2
Sydney Pickup: 2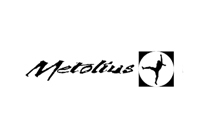 This awesome 40 Hold Mega Pack of Metolius Holds comes with:
6 Screw-On Footholds
6 Screw-On Handholds
1 Screw-On Rail
1 Screw-On Plate
1 Screw-On Outside Corner
5 Screw-On Modulars
8 Micros
7 Modulars
4 Mini Jugs
1 Macro/Roof Jug
Multi-Wrench
"How to Build a Home Wall Booklet"
Metolius Supply 10mm Bolts and T nuts
Screw on Holds use wood screws for plywood walls
Incredible value! Each Mega Pack contains a random mix of various sizes of a random mix of footholds, screw-on holds, modulars, jugs, macro or roof jugs. Makes the ideal starter set for a home woody.
These holds are not for use outdoors
Quick Specs
| | |
| --- | --- |
| SKU | MT-MEGA40 |
| UPC / Barcode | MT-MEGA40 |
| Brand | Metolius |
Reviews
Overall
Rated 4 out of 5 stars. (2 customer reviews)
What do you think of this product?
Share your thoughts with other customers.
Enough holds for 1-2 bouldering wall panels

Bought to equip a 240x120cm panel (bouldering wall for 3yo) - everything present - nothing broken. Instructions useful. Enough variety to allow plenty of route-resetting over the coming time and will probably stretch to a second panel as he grows.



The odd dud

A good set but came with an outside corner that had been snapped and then rejoined sometime in its life. The inside of this hold seemed to have been re-sanded and is not a perfect 90degrees,making it a challenge to attach to the wall without the danger of snapping again! Otherwise a good set to buy. Generally nice holds