About Us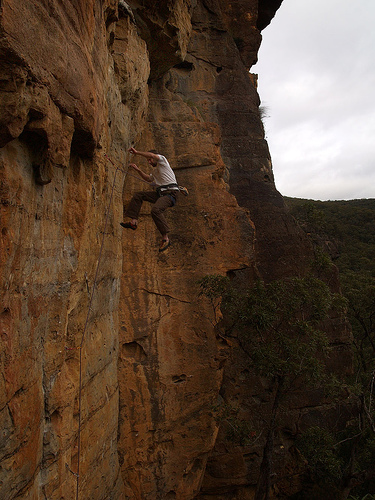 We love climbing. We establish new climbs and support those rebolting our cliffs.
We are climbers and we specialise in supplying climbing gear and hardware to climbers, businesses and gyms throughout Australia and send out orders on a daily basis.
Climbing Anchors is based in Coffs Harbour, NSW Australia. We grew out of a need to provide climbers in Australia with a way to access good quality bolting gear at prices that encourage them to use it. Since then we have expanded, where opportunity arose, to provide a wide range of climbing gear to climbers at great prices. It is our aim to provide a service to climbers and not just sell gear. We are available for you to seek advice on any products or climbing information you require. We have put together a resources page which has information and links that will be of use to route developers and climbers in general. We also provide small guide updates to areas that we have helped develop or have knowledge to keep you up to date. Climbing Anchors is run by Steve and Cath who try to get out climbing regularly. We aim to provide climbers with service and gear at prices that encourages them to shop within Australia. Some of the products we source directly from manufacturers and as a result can supply you directly. We have a strong belief in the need to maintain the fixed climbing protection found in crags throughout Australia. In this regard we put aside money each year towards anchor renewal initiatives. We also facilitate rebolting donations and pass on the donations by way of specific equipment such as bolts, shackles, adhesives, drill bits etc.
---
We can access a wide range of gear on top of what is listed on this site. If you are planning to purchase a larger quantity of gear feel free to contact us to see if we can offer you better prices. We are also supply university, scout, school and other groups get more gear out of their budgets so contact us for a quote.
Steve is active within the climbing community and contributes regularly to both Crux and Rock Magazines as well as websites. Some of the articles and activities he has been involved in include:
The Bolting Clinic, Co-Presenting, Australian Climbing Festival, April 8/9 2007
Blue Mountains Cafes, Co-Author, Crux Issue 3, Autumn 2007
Bolting Tips, Author, Crux Issue 2, Summer 2007
Article on New Route in Nowra, Author, Rock Magazine, Spring 2006
The Good, The Bad, The Ugly, Author, Crux Issue 1, Spring 2006
The Occupied Territories Crag Profile, Author, Crux Issue 1, Spring 2007
The Strength and Reliability of Rock Climbing Anchors in Sandstone, Author, Undergraduate Thesis, 2003